If there's one thing that almost everyone loves, it's food. What's not to love about it? It not only provides sustenance for our bodies but also gives us comfort when we need it.
Imagine you're a young adult living in a posh accommodation for students and away from your parents' home cooking. The mere photo of a warm shepherd's pie or lamb chops is enough to give you that warm fuzzy feeling you get when you share a meal with your folks back home.
And sometimes just looking at those photos is enough to remind you of the smell, taste, and texture of foods that you miss or would love to try. Instagram is chock-full of food photography brought to you by some of the top food influencers on all social media platforms.
10 Instagram Food Bloggers with over a Million Followers
If you're a big fan of food and enjoy following foodie influencers on Instagram, get a load of the following accounts with a massive following.
1. Foodgod
IG: @foodgod
Followers: 3.5 million
Jonathan Cheban, a food blogger from the US, owns a couple of restaurants that you can visit if you happen to be stateside. His Miami-based restaurant is called Sushi Mikasa, not to be mistaken with a Brooklyn Japanese resto with the same name. The other one is Burger Bandit located in Long Island NY.
2. Tieghan Gerard
IG: @halfbakedharvest
Followers: 2.9 million
Rum by New York Times best-selling author Tieghan Gerard, this IG account showcases photos and videos of the different tasty dishes that she cooks. From appetizers to drinks, this is like a one-stop-shop of some of the recipes she has shared in her books plus some new additions.
3. Yumna Juwad
IG: @feelgoodfoodie
Followers: 2.6 million
Yumna Juwad started blogging about food back in 2007. Her goal is to make healthy cooking as fun and easy for everyone as possible. Her Instagram account is basically an extension of her food blog and is filled with tips and tutorials.
4. Fumino Kimura
IG: @fuminokimura_official
Followers: 2.4 million
Fumino Kimura is a woman of many talents. She is an established Japanese actress based in Tokyo. Her passion for acting is matched by her passion for food which she clearly puts on display for the whole world to see in her Instagram account. This Japanese darling is a certified foodie that has captured our hearts.
5. Deliciously Ella
IG: @deliciouslyella
Followers: 2 million
British entrepreneur and author Ella Mills uses Instagram as one of her main avenues to share her advocacy for a plant-based diet and lifestyle. Her 2 million-plus IG followers have been enlightened with the photos and videos that she shares regularly.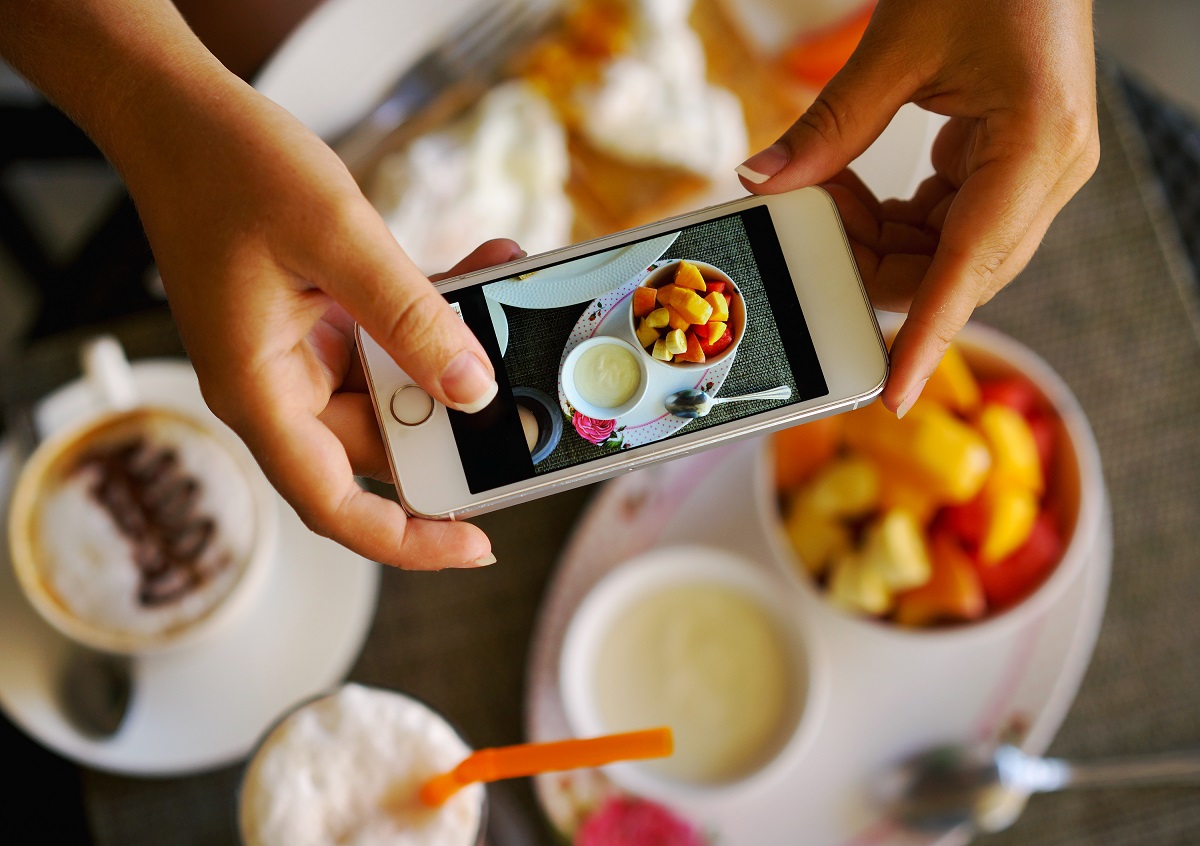 6. Minimalist Baker
IG: @minimalistbaker
Followers: 2.1 million
When we talk about food influencers, no list would be complete without Dana Schultz's team, Minimalist Baker. Their concept is pretty simple: all the recipes are simple and easy to prepare. No fancy ingredients. No over-the-top equipment. Only half an hour to prepare.
7. Skinnytaste Healthy Recipes
IG: @skinnytaste
Followers: 1.7 million
If you're a fan of healthy food, then you should check out Skinnytaste on IG. Author and food blogger Gina Homolka is easily one of the most well-known personalities in the food industry. She can take any person's favorite dish and healthify it without compromising its taste.
8. Official Whole 30 Recipes
IG: @whole30recipes
Followers: 1.5 million
The Whole30 Program has an official IG account that it uses to share healthy recipes with its followers. What started as a 30-day experiment on diet and food intake in 2009 has become one of the most sought-after dietary options today.
9. Smitten Kitchen
IG: @smittenkitchen
Followers: 1.5 million
According to their site, Smitten Kitchen celebrates unfussy but triumphant cooking. If you check out their IG account, you'll see a lot of comfort foods that are taken to the next level. They have tutorials for appetizers to desserts to drinks that will make your mouth water just by looking at the thumbnails.
10. Michaela Vais
IG: @elavegan
Followers: 1.2 million
Michaela Vais, a recipe creator, food stylist, and blogger, claims that going vegan is probably the best decision she ever made in her life. Her creativity has led her to come up with numerous tasty vegan dishes that will tickle the taste buds of both vegans and meat-eaters alike.
There are a lot of other food bloggers and influencers on Instagram that are also worth following. Which other food influencers do you follow on your social? Let us know who they are in the comments section below so we can check them out and get them to break through that one million mark.