Whether you're single, married, or about to get married, building your dream home can be stressful. There are so many options: Modern? Industrial? Scandinavian? What materials should you use? And then there's interior design and furniture. It feels like a never-ending cycle of decision-making.
But like everything else, there is a method for building your ideal home. Here are four tips and tricks for building and designing the home of your dreams.
Know the vibe you want.
How do you want to feel every time you come home? Do you want to feel cozy and comforted? Or do you want a more modern, industrial look? Decide what look and vibe you want to go for before making big decisions. Sticking with one theme or concept will narrow down your options, keep the elements cohesive, and help you avoid going for disjointed choices.
Coordinate closely with your architect and interior designer to achieve the look you want. There's a reason why they're the experts—consult with them about your big ideas to see if they're doable, functional, and with aesthetic sense.
Think long-term.
Whichever way you design your home, keep in mind that you will have to live with it for a while. Of course, you can always renovate and re-design anytime you want, but who has the time and funds for that? It's always smart to opt for a classic design that will stand the test of time.
It's also important to take into consideration the home's future occupants. Are you planning to have a big family? How about pets? Think about where you're going long-term and consider that in making decisions.
Consider the times.
The majority of the world's workforce is currently working remotely. If you're one of them, consider creating a beautiful space dedicated to video chatting. There are a lot of design options for an aesthetically pleasing backdrop.
If you work from home, create an office space that is conducive for productivity and creativity. Being around nature is always a good idea—opt for glass windows that allow for natural sunlight. An elegant conservatory can be a haven not just for work but also for relaxing and some me-time. Consult with conservatory installation experts to know where you can have it incorporated into your home.
The devil is in the details.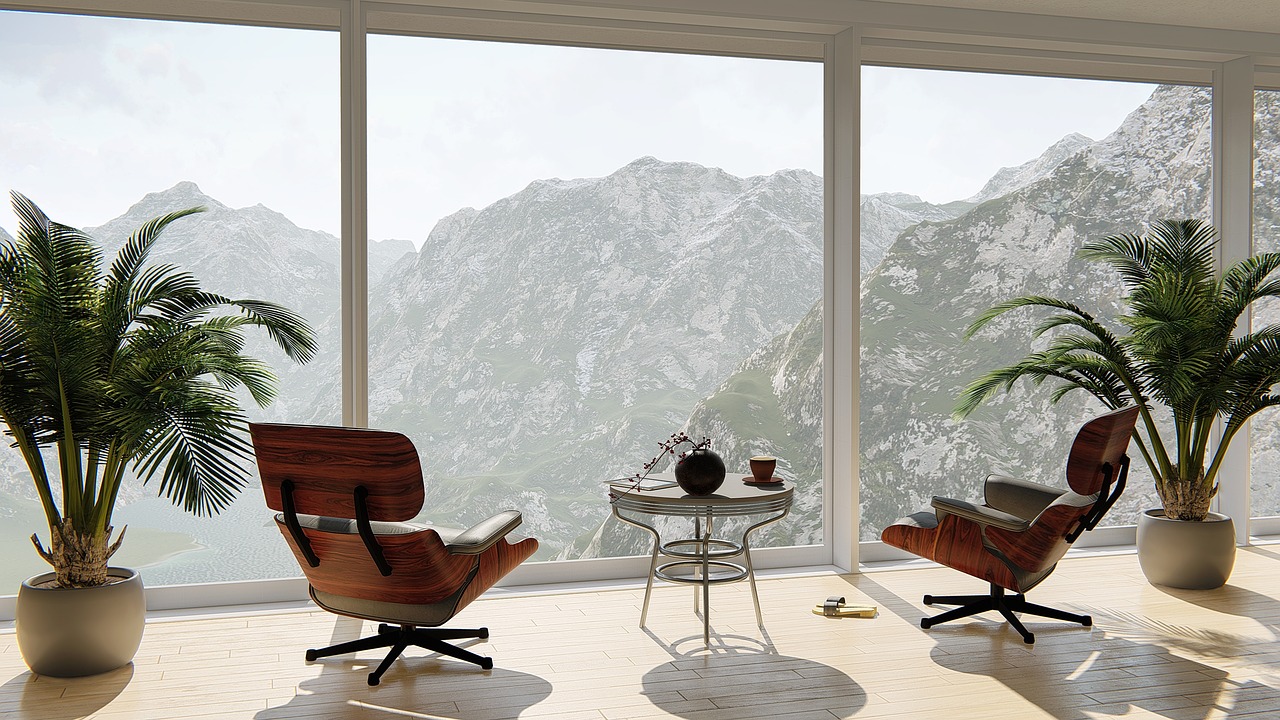 Once you have the exterior down, it's time to consider the interior design and decor. Once again, what themes are you going for? Always keep the style you want in mind as you make design decisions.
Here are the elements to consider for creating a dazzling space:
1. Furniture
Arranging furniture requires more than just choosing the pieces. It also demands a lot of planning and foresight. Remember to choose a focal point, consider traffic flow, and create areas for conversation.
2. Art
Art can make or break a space. Decorating the walls is an important part of designing a room as empty walls can indicate incompleteness. Follow your instincts when it comes to what you like, and consider if it will go with the other elements in the room.
3. Lighting
Consider the three types of lighting: ambient, task, and accent. Make sure that light sources are placed at different levels throughout the rooms.
4. Area rugs
The rule of thumb for incorporating area rugs is to consider their size. All the furniture should be sitting on top of the rug, and in general, there should be about 10 to 20 inches of bare floor between the edges of the area rug and the walls of the room.
5. Textures
Texture contributes to dimension and adds interest in a room. Add some texture with cushions on the couch or a unique coffee table.
6. Seating
Depending on how big your living room is, make sure that you have enough chairs that people can pull up and space together to allow for conversation. We may not be allowed to receive guests for a while due to the pandemic, but it's a good idea to prepare for when we can do that again. If your living room is on the smaller side, choose dining room chairs that you can pull up to the living room anytime.
7. Paint colors
Choosing the paint colors last may be counterintuitive, but it makes sense to choose the major design elements first and to work the colors of the walls around them.
8. Measurements
Know the measurements of the rooms like the back of your hand so that you know exactly the sizes of the furniture you need.
Building your first home can be a daunting task, but if you go in, knowing exactly what you want and the kind of future you're working towards, choosing design elements will be much easier. All it takes is a lot of patience and imagination.