Many homeowners think of wallpapers as something synonymous to old and untrendy. What was once considered an interior design must-have a few decades ago is now frowned upon by many. Floral images and busy, often gaudy patterns easily come to mind whenever the topic of wallpapers comes on.
However, as they say, trends come and go, and style repeats itself, and many interior designers believe that wallpapers are making a huge comeback, but this time, with a twist. And what's the best area in your home where wallpapers can shine once again? Your living room? Perhaps, your bedroom?
Those aren't bad ideas, but if you want to take it to the next level, how about using wallpapers on your bathroom walls? It may sound a little odd at first, but putting wallpapers n your bathroom walls can actually add that touch of drama, elegance, fun and glamour in this area of your home.
If you're thinking about incorporating wallpapers into your bathroom remodeling project in your Kansas City, MO home, here are some ideas you may consider:
Give the Classic Design an Update
A classic plaid wallpaper with clean and defined lines are great for minimalist bathrooms. Once you've chosen the pattern you like, make sure to order extra wallpaper. This is in case you'll need to replace a section of your wall, but the manufacturer is no longer selling the style you used.
For that classic, timeless vibe that isn't reminiscent of your grandma's space, make sure to choose a pattern that won't overwhelm the senses. Remember that wallpapers are meant to be a better alternative than mere paint due to the patterns.
Glam Things Up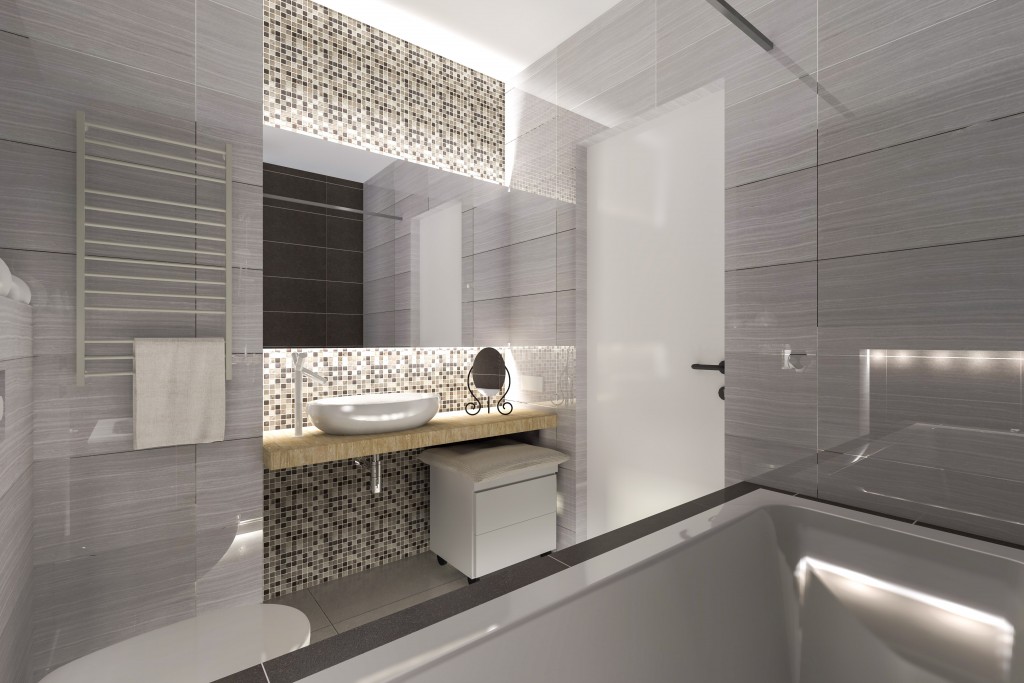 To bring out the metal features of your bathroom such as the faucets, sconces, and consoles, go for patterned wallpapers in silver or blue to add the right amount of shine and sparkle in this space. If you have a chandelier inside your bathroom, this will complete that glitzy glam vibe you're going for.
As mentioned earlier, wallpaper designs have genuinely changed in the past decade. Now, several designers are coming out with contemporary graphic designs and textures, so you'll surely find one that fits your aesthetics.
Half-Wall Only
If you really want to do away with the gaudy vibe that many wallpapers are known for, don't cover your entire bathroom walls with them. When used sparingly and placed strategically, wallpapers can still give that powerful impression without overwhelming the entire space.
These are the perfect additions to the bathroom that need a bit of character to blend in with the rest of the home. There's no need to paper up your whole bathroom. All you need for this style to work are some accent walls.
Finally, who says wallpapers are only supposed to be on your walls? Make it even more dramatic by adding some vibrant wallpapers on your ceiling for that unexpected look. Mural wallpapers, also known as photo wallpapers, are perfect for this type of design since they come in very huge scales.
If you want to be able to change up your design from time to time, try using removable wallpapers instead.