According to the Environmental Protection Agency (EPA), an energy-efficient Green House, will increase the value of your home, cut energy usage and expenditures, combat climate change, and safeguard your health. Being environmentally conscious is living in a manner that does not affect the environment. As we work to safeguard our world from man-made destruction, this way of living is becoming increasingly necessary.
There are a variety of ideas that an individual might make sustainable adjustments to reduce the negative impact that our everyday lives normally have.
Tips for a Greener Home
Here are some green tips you may make in your house as a novice, moderate, or experienced user. Select a handful of these ideas to incorporate into your green routine this year.
Buy Energy Star Products
Buy Energy Star products. Energy Star is a program run by the United States Environmental Protection Agency that uses voluntary product labeling to identify and promote energy-efficient goods in order to minimize greenhouse gas emissions.
You can choose from appliances, energy-efficient lighting, heating and cooling, electronics, construction materials, water heaters, home office equipment, and more are among the options available. The Energy Star program has recognized the marked goods as energy-efficient because they fulfill specific design and performance standards. They'll benefit the environment while saving you money on your energy costs.
Use Homemade Natural Cleaning Products
Cleaning solutions made from natural ingredients are as effective as those made from chemicals. There are no hazardous chemicals in them that are bad for the environment or your health. Regarding cleaning solutions for the home, there are a few products that you might see every day. Here are a few common, multifunctional goods to go greener at home:
Baking soda
Distilled white vinegar
Salt
Lemon
Cheap vodka
Rubbing alcohol
Corn starch
Installing Insulation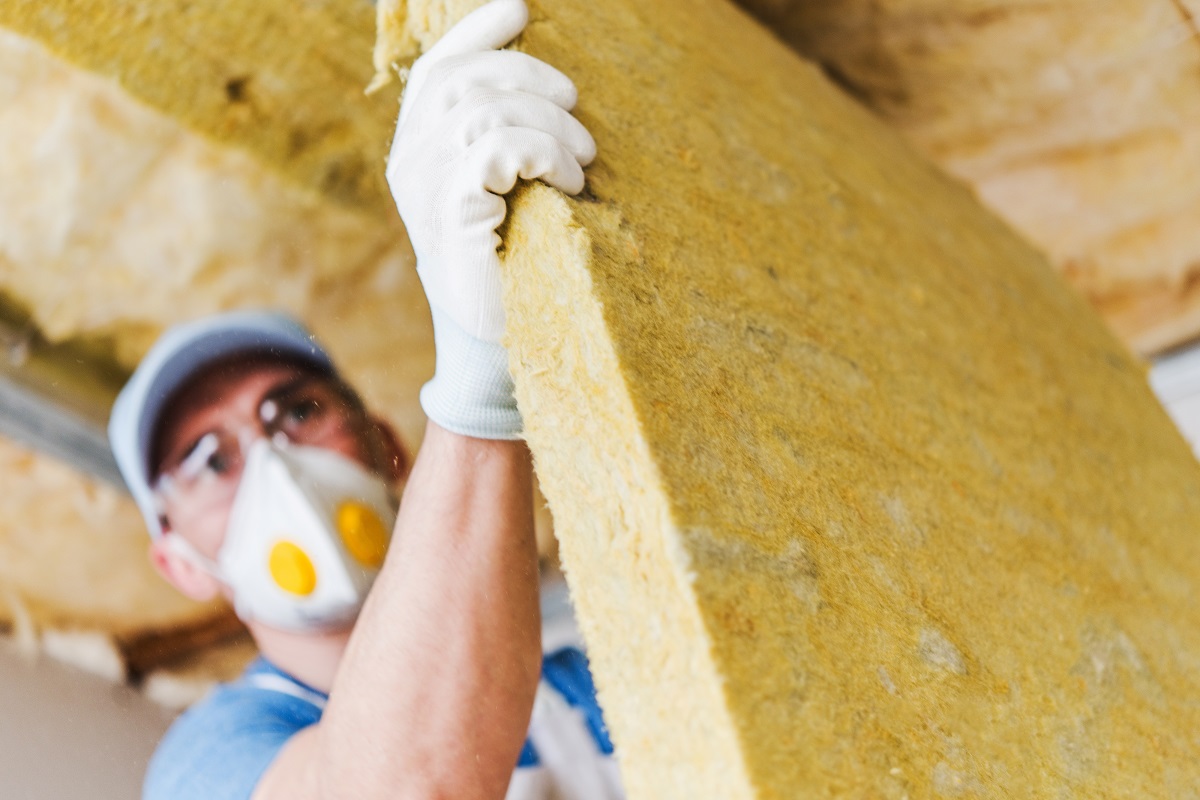 Insulate the spaces between the walls, ceilings, floors, and other parts of the house. Caulk can be used to help seal pipes and other tiny areas. Fill gaps around electrical wiring and fixtures, plumbing, doors windows and other holes in the home's shell with caulk, as air sealing is what makes the home more energy-efficient.
Spray foam insulation may be used to fill huge gaps in your attic, improving the comfort, safety and energy efficiency of your entire house. For tiny gaps, you may use caulk and completed window and door openings with weather stripping. Unfilled spaces enable air intrusion, compromising the insulation's efficacy and wasting energy and money.
Solar Panels
Consider establishing a solar power system that is either grid-connected or standalone. While there will be an initial outlay, having the potential to create your own energy for your house for years to come can save you money in the long run.
Solar panels nowadays can convert over 20% of the sunlight that hits them into power. Solar panels may also boost the value of your property if you ever decide to sell.
Use a Smart Home Thermostat
One of the best and most popular ecological ideas nowadays is to install a smart home thermostat. Smart home thermostats may be connected to almost any electrical equipment and controlled remotely, allowing you to control the temperature of your home even while you're not there.
Some thermostats can even recognize when you leave the house and automatically change the temperature. Installing a smart home thermostat is a great solution to save money on your energy bill while also improving the efficiency of your house.
Add Skylights to Increase Natural Light
If you despise the idea of utilizing lamps in the middle of the day, consider installing skylights to provide natural lighting. While installing skylights in every room may not be cost-effective, you may strategically position them in the most frequently used spaces throughout the day, such as the living room, kitchen or bathroom.
Remember to install motorized curtains on your skylights to block the sun when necessary. When installed properly, skylights may be a terrific eco-friendly project for your house, reducing your overall power use.
Decorate Your House with Plants
Potted plants can help to enhance indoor air quality. Not only that, but they're also appealing and contribute to your home's ambience. Plant maintenance may necessitate some time and effort, but it is well worth it.
Get Window Treatments
Not only are the curtains and blinds meant to keep nosy neighbors out, but they also keep the heat and cold air out. Even if you keep your windows shut, heat and cold air may get in. If you don't have a large tree to shade your home from the heat during the summer, it might feel like you're living in an oven.
Upgrading your drapes and blinds is a smart way to maintain your home's temperature while also being ecologically conscious. Using the air conditioner all day, every day is not a good idea.