Dry heat, humidity and the scorching sun can easily ruin your otherwise hot summer look. To save your summer-perfect look, we rounded up foolproof beauty tips using multipurpose products to help you out. The key is looking your best with minimal effort.
Ditch the Foundation and Go for BB Cream or Tinted Moisturizer
Foundations can feel super heavy during summertime. To avoid cakey makeup and breakouts from smothering foundation formulations, use a BB or CC cream, or tinted moisturizer with enough SPF, preferably SPF 50 or 30 at the least, instead. If you need more coverage, spot correct with concealer. Make sure to apply a light sunscreen underneath if your BB cream or tinted moisturizer does not have enough of it.
Opt for Lip Stains and Cream Blushes
These products are multipurpose and offer long-lasting finish. Make sure to use formulations with SPF on them. A cream blush will give you a subtle wash of rosiness to your cheeks, lids and lips, while a lip stain will give your lips and cheeks a deeper wash of color.
Apply Multipurpose Light Oil to Nourish and Protect Your Locks
Using just one hair product will streamline your hair care routine because this can serve as a leave-in conditioner and serum, as well as a hot oil treatment. It can also give your hair a healthy shine, tame frizz, and nourish and protect your locks from drying out all at the same time. Consider moringa oil, a light semi-dry oil perfect for the summer heat. Do not forget to wear a scarf, hat or cap for extra protection when going out under the sun.
Warm Up Your Face With Bronzer
Instead of lying out in the sun and risking sunburn and skin cancer on your face to get that perfectly tanned face, lowlight your face with bronzer to add some depth, contrast and sun-kissed glow to your otherwise fair complexion. Use a cheek brush for applying your powder or cream bronzer on the hollows of your cheeks, hairline and jaw line, and blend well to get rid of any harsh lines. You can also use the bronzer on your lids to tie in your look together.
Get That J. Lo Glow
Highlighting is all about enhancing features you want to enhance so make sure to apply it on top of your cheekbones, chin, center of the forehead, the point of your nose, inner corners of your eyes, brow bone, collarbones, and tops of your shoulders. For that overall glow, mix in some liquid highlighter to your face moisturizer, oil or body lotion.
Mist the Day Away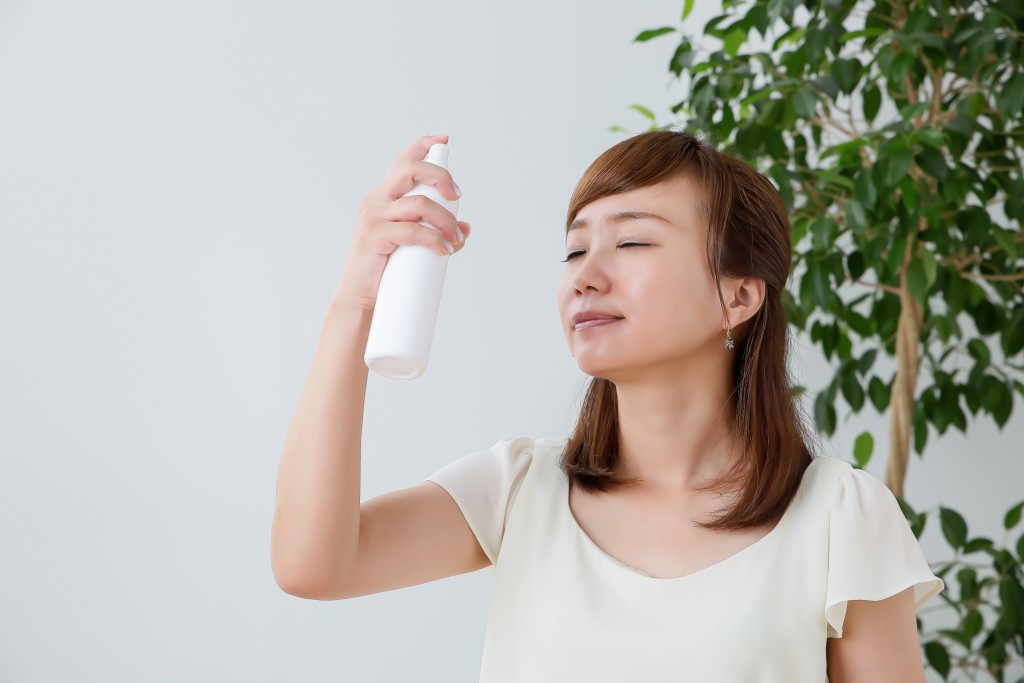 There is nothing as refreshing as a facial mist in the middle of the day when the sun is at its hottest. A bonus, spraying a facial mist after you have applied your product will help set it in place.
To keep your summer look simple but still very on point, keep these beauty tips in mind to save you time and protect your hair and skin all at the same time. Do less by choosing products that will do the bulk of work for you so you will not have to.