Staying at home might feel boring or unproductive for some. But there are cases when it is the most logical thing to do. Weather conditions or health issues sometimes push a person to stay put in their homes. How does one break the perceived monotony of staying at home? Here is a rundown of what you can do:
Invest in Extra Home Amenities
Do you have some extra space in your home? You can add some features that will help you when you need to stay inside. A residential bowling alley is a creative way to pass the time when at home. You can enjoy it with a family or some friends. It is also an excellent workout for your body.
Another example is a complete entertainment system. You do not have to leave home to get a theater experience. Prepare some popcorn and drinks, and enjoy your list of movies. A home gym is also a good option. Sweat it out. Have peace of mind that what you are using is free from germs compared to what they have in public gyms.
Inject Practicality
Are you stuck at home? When was the last time you did a thorough decluttering or deep cleaning? When the weather prevents you from going outside, use your time wisely. Organize your closet and see which you can donate to others. Don yourself with gloves and start scrubbing your kitchen or bathroom. Most people don't have time for these things because of their fast-paced lifestyles.
You can also do some virtual decluttering with your e-mail or your phone and laptop. Remove files that slow down your memory. Time at home is also an excellent opportunity to reassess your financial management. Is your current budget working for you? What are its strengths and lapses? Having time in your hands is good for many practical reasons.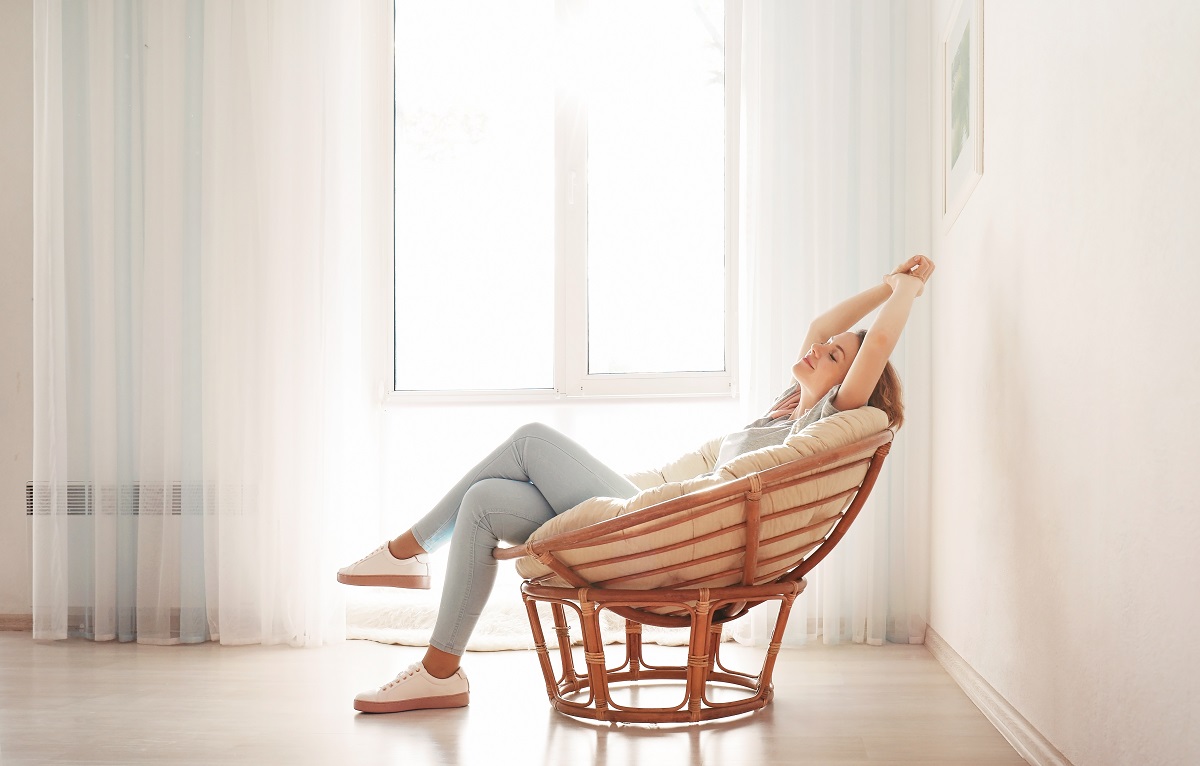 Indulge in the Stillness
Most people have harried lifestyles. They often forget how to appreciate doing nothing. But when you empty yourself from worries, you find renewed energy. Pamper yourself. Indulge in a warm bath, meditate, and savor every bite of food.
When you befriend quietness, you will find that it is beneficial. You don't have to feel guilty about having a good, long nap. Your body might have been longing for it for a very long time.
Inspire Yourself with Art
Staying at home for a prolonged period might surprise you in pleasant ways. You will rediscover yourself as you open up to new hobbies. Examples are gardening, cooking, dancing, or painting. Who would have thought that you have a green thumb or a budding artist in you?
You only have to find something interesting to do and commit yourself to it. Use your time to create new projects that you can be proud of.
Overall, remember that how a person uses their time is a subjective choice. You should find ways to fill your time with worthwhile things. Make boredom a great springboard for you to find productive activities.