Long gone are the days when weddings are all about church ceremonies, hotel receptions, and white-and-pastel colors. With a range of venues, rental options, and inspirations, it's possible to create a wedding out of any theme, from the traditional and timeless to the eclectic and edgy.
However, the wide range of options, choosing a wedding theme can be overwhelming. How can you determine a style that you, your spouse-to-be, and guests will enjoy?
Where to Begin
Wedding designers suggest looking for inspiration from a variety of places. You can draw inspiration for your wedding from films, restaurants, books, and graphic art.
Most importantly, discuss the wedding theme with your partner. You want the theme to match both of your personalities.
Look at these factors to narrow down your choices:
1.The venue
The theme must match the overall look of your wedding and reception venue. For example, if you're getting married on the beach, something laidback is your best bet over a rustic theme.
2. Your favorite colors
Think about what colors suit your wedding. You can go with you and your partner's favorite colors then generate a color palette from there. Or, you can browse different color combinations and see which catch your attention.
3. The season
Matching the theme with the season is essential if you'll be having an outdoor wedding. For a wedding in the winter, colors like white and blue are suitable.
Looking at Tried and Tested Themes
You might already have some ideas, but you might have a hard time putting them together. Here are some popular wedding themes you can use for reference:
Classic: This theme is timeless and foolproof for couples who want a refined celebration. This wedding style has the classic elements of a traditional wedding, from the white-and-pastel color scheme to the candles and flower arrangements.
Rustic: It is an excellent choice for outdoor weddings or those who want an eco-friendly style.
Tropical: Filled with bright colors, this kind of wedding fits a couple with a fun personality.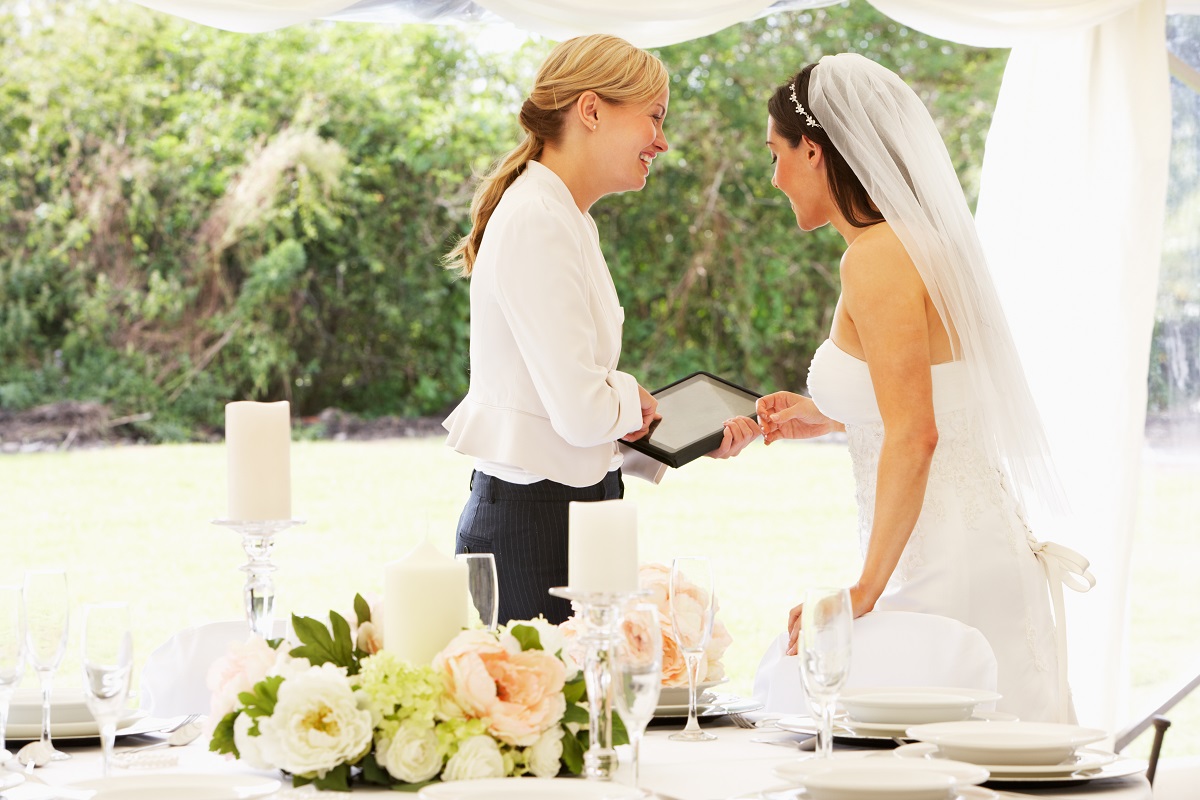 Hiring Experts
Planning a wedding on top of working a full-time job can be stressful. Do yourself a favor by hiring a professional.
Have a wedding planner be in charge of booking the venue, overseeing design, and managing the budget. These professionals have managed multiple weddings, so they know how to run an event smoothly while still catering to your needs.
Other experts play a crucial role in your wedding. Your hairstylist and makeup artist will recommend the best look for the theme. They're also accommodating with the resources they'll use on the day itself. They'll use professional tape for your hair extensions and long-lasting makeup so that you'll look your best on your special day.
Keeping the Theme Authentic and Accurate
Finally, you and your partner have decided on a wedding theme. It's time to do your research to make your theme authentic and accurate.
This is especially the case when you're borrowing cultural or historical elements. The last thing you want to happen is for a guest to upload wedding photos and someone on the Internet accuses you of cultural appropriation.
Pretend you're a researcher checking for elements to use for your wedding. You don't want to look foolish for adding the wrong details.
When planning a wedding, you want everything to be perfect. The theme ties all your wedding preparations together, so take your time to find the style that suits you and your partner.