Accents can change the look of your home without having to completely renovate your space. You can use different textures, fabrics, and even furniture to add accents that will give your home a new look without spending a lot of money. Try changing up your accent pieces every few months to keep your home looking fresh and new! Here are some ideas.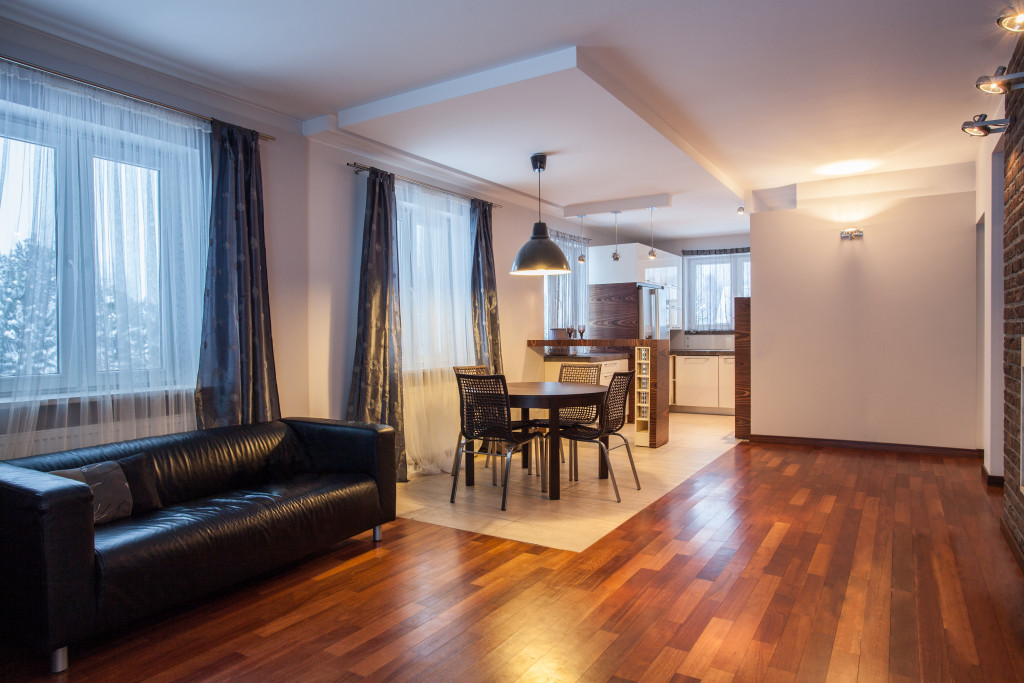 1. Sidings
Do you have boring, neutral walls in your home? Try putting up a fun siding to add some character. Decorative sidings are inexpensive and can be found online. If you want something less permanent try covering your wall with contact paper to change the look of your room without spending too much money. Outdoor accents may be more expensive but an expert siding company can help you create a completely new home exterior that will last for years.
2. Throw Pillows
Add some color to the room by using throw pillows. You can put accent pillows in your living room, family room, or even bedrooms. They are great for when you need to change up your decor because you can just remove the old ones and replace them with new ones. These can also be seasonal accents that you can store for use during different months of the year.
3. Curtain Tie-Backs
One of the easiest ways to add color to your home is with curtain tie-backs. This can be an accent for just about any room in your house and can be changed with the seasons. Curtain ties are usually inexpensive but give you the opportunity to completely change up your living room or bedroom with ease.
4. Wallpaper
Wallpaper is a more permanent accent that you can add to your home. If you have a boring wall, wallpaper is the way to go. You don't have to spend a lot of money on a whole room makeover or new furniture. Wallpaper is available in patterned and solid options so it's easy to find something that will match your current decor. You can even do just a single wall for a pop of color in any room of your home. Neon and metallic colors are becoming more popular choices for accent walls.
5. Area Rugs
Area rugs can be an easy way to add color and pattern to any room in the home. You don't have to spend hundreds of dollars on new furniture or even repaint, just put down a fun rug. Your living room is the best place for this but you could also use them in bedrooms, kitchens, dining rooms, and entryways. Just make sure they fit in the room so you don't have a problem with your new design choice.
6. Artwork
Create a gallery wall in your home with artwork. This is a fun way to add character and it's easy enough for anyone to do. You just need some frames, pieces of wood, and nails. Put them together to create a unique look for your home that is sure to impress your guests. Of course, you can purchase art from local artists but you can definitely make some of your own and display them with pride.
7. Window Treatments
Getting new window treatments can change up the entire room without having to spend thousands of dollars on a renovation project. You could also have custom-made blinds or curtains made for just one window in your home. Remember that you can always change up your window treatments with the seasons, so if you want to use them only during spring and summer, that's fine. You can then place them away for fall or winter use.
8. Light fixtures
Light fixtures are another huge accent that can completely change up your home. You can purchase new ones in any style or color to match your current decor. If you want something more subtle, you could use globe lights instead of chandeliers to add a little bit of shine without overwhelming the area around it. If you're not interested in buying light fixtures, you can always DIY and put together some interesting options for yourself.
9. Mirrors
Adding a mirror to your home doesn't mean you have to spend hundreds of dollars, either. There are so many ways to re-purpose old items as mirrors. Reusing old picture frames or even putting glass on top of an old door is an easy way to make a fun accessory for your home. Mirrors can change the look and feel of a room completely, so it's always fun to experiment with new ideas.
Home accents are a great way to change up the look of your home without having to spend a lot of money. You can use them to add color, pattern, and character to any room in your house. There are so many types of accents that you can choose from, so it's easy to find something that will match your current decor. Just make sure you pick accents that you love and won't get tired of quickly.