Sometimes, you have to indulge yourself and enjoy the finer things in life. After all, you work hard and more importantly, you deserve it! If you're looking for a good idea, treating yourself to a five- or six- or seven-course meal is something you may want to consider.
You might have even saved up, even foregoing your plan to buy something indulgent and luxurious. You have made your first reservation, and you are clearly more than excited about it. However, you may feel a tinge of nervousness and stress, as you don't have an idea of how to behave and act at such an exclusive place. Many people think that luxury dining is as simple as going to a friend's home for a classy dinner. But once you step on that welcome doormat bought online, the similarity ends. So what's the difference between a classy dinner party at a friend's house and luxury fine dining? Here's what you need to remember:
Mind what you wear.
It is important to note that fine dining restaurants have their own dress codes. So before you go to the venue, check what they require their customers to wear. For ladies, little black dresses are a no-fail option. For guys, a navy blue blazer on top of an ironed button-down paired with flattering pants and dressy Oxford shoes will do the trick. These, however, are for smart casual. For social events that require formal wear, a full suit for men and an elegant cocktail dress or gown for women (and even suit!) will be a good idea. The rule here is it's always better to be overdressed than underdressed.
Know your cutlery.
So many people feel anxious and stressed about using the cutlery. The rule of thumb is that you should work from the outside. Never use the fork as your spoon. Salad forks are always much smaller than dinner folks. Soup spoons are on the rightmost side of your plate, and the dessert implements, such as your cake fork and spoon, are on top of the plate. However, some food may not require you to use cutlery. If the food requires you to eat it by hand, do so.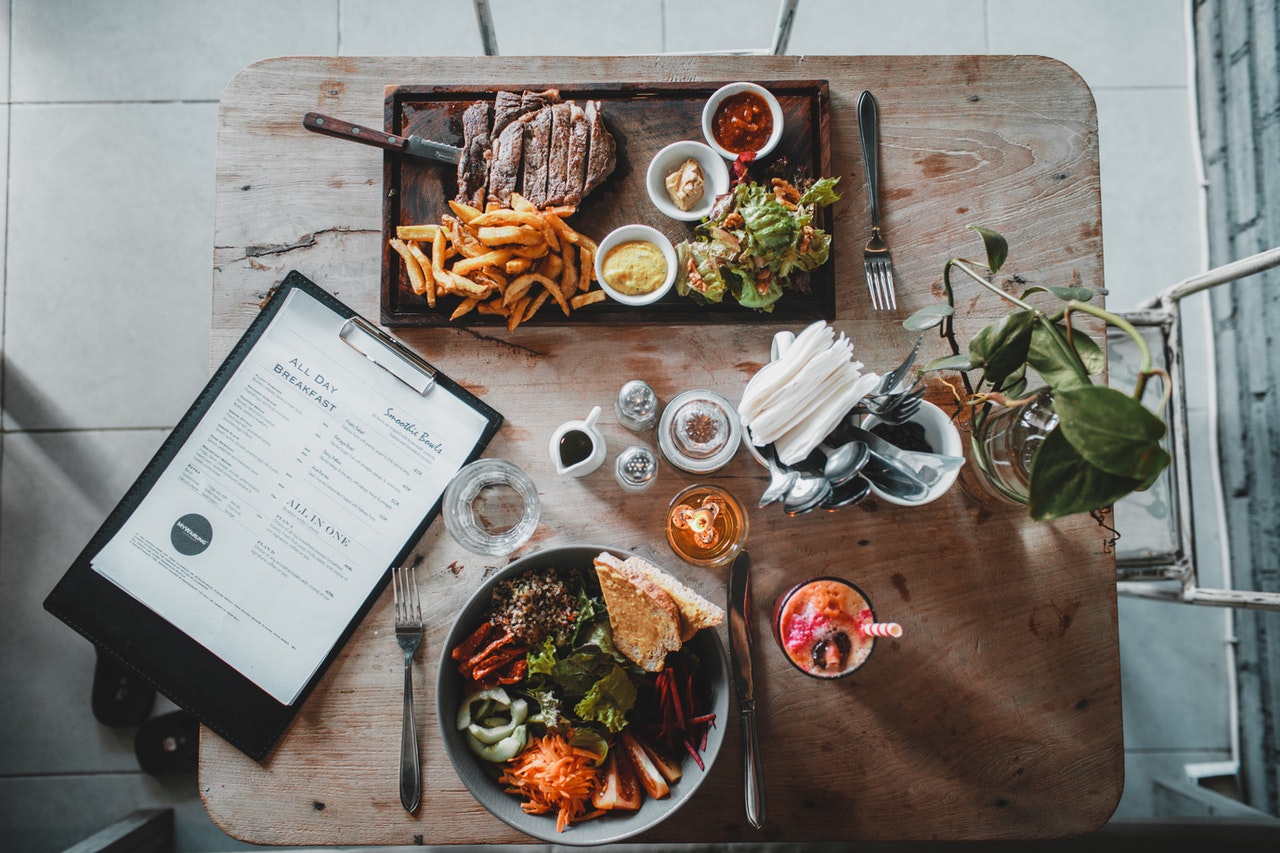 Plan ahead.
It's always a good idea to plan and check online for the food that you will want to eat. You can read reviews and caveats, so you will be able to make informed decisions. But don't be too stressed about it. When you're at the venue, you can always ask about their specialties and services. Showing your honesty is also one way of proving that you trust the waiters, their advice, and their taste.
In case you have food allergies, you need to make it clear with the waiter. That way, the chef will be able to make the necessary adjustments.
Think twice about ordering wine
Just because you're dining at a fancy restaurant does not mean that you will have to order wine. Wines and spirits can be expensive at such places, but most restaurants allow diners to bring their own bottles; you will have to pay for the corkage fee, which is normally much lower than the price of in-house wines.
Be honest.
The waiters are always on standby, but that does not mean that they are watching the guests commit blunders. Their role is to make sure that you get the best experience possible regardless of your budget and type of fares. If you don't know how some things work, you can always ask questions. People are more open now, and the waiters will surely appreciate your honesty.
Just have fun. After all, it's just dinner!
Okay, you ought to have fun. After all, it's just food, and it's meant to be enjoyed. Unburden yourself and take things easy. That way, you will be able to enjoy this experience even more.