Homeownership is a huge responsibility, and there are a lot of factors to consider when deciding to buy. One thing that is often overlooked is the neighbourhood. In particular, eco-friendly neighbourhoods should be given serious consideration. Here's why:
Promotes Healthy Living
Eco-friendly neighbourhoods have many benefits that make them attractive to homebuyers. For one, these types of neighbourhoods tend to be well-maintained. This is because the residents take pride in their community and work together to keep it clean and green. Furthermore, these neighbourhoods often have amenities that promote healthy living, such as walking trails and parks.
If you decide to buy a house and land in this neighbourhood, you can also start planting vegetables and other crops in your own backyard. Moreover, living in an eco-friendly neighbourhood also means having access to fresh and healthy food, making it more sustainable in the long run.
Reduces Your Carbon Footprint
An eco-friendly neighbourhood is environmentally conscious and makes an effort to reduce its carbon footprint. These are typically located near public transportation, making it easy for residents to get around without relying on a car. This not only helps to reduce pollution and traffic congestion but also encourages residents to be more active.
Another thing, this neighbourhood opts to carpool or ride bikes instead of drive, which helps to save on gasoline costs and reduce emissions. Additionally, eco-friendly neighbourhoods often use energy-efficient lighting, and as a result, help you save money on your energy bills and do your part to protect the environment.
Sustainable living also means the community is doing its part to reduce its reliance on fossil fuels. For example, some neighbourhoods have installed solar panels to generate electricity, while others have created community gardens where residents can grow their own food. They may also be practising segregating their waste so that they can recycle or compost it properly.
A Sense of Community
Eco-friendly neighbourhoods typically have a strong sense of community. Residents are often passionate about living sustainably and working together to improve the community. As a result, you can expect to find plenty of events and activities that bring residents together.
In addition, they often have active homeowner associations dedicated to making the community a better place to live. They usually hold activities like tree-planting days and neighbourhood cleanups. You can also actively participate in these events, making it a great way to meet your neighbours and get involved in your community.
Once you have decided to buy a property in this community, you can start calling for volunteers to help you with gardening and other activities around the neighbourhood to further promote environment-friendly living to those still on the fence about it. You don't have to be pushy, though. Just be friendly and tell them that you're always open to discussing sustainable living if they're interested.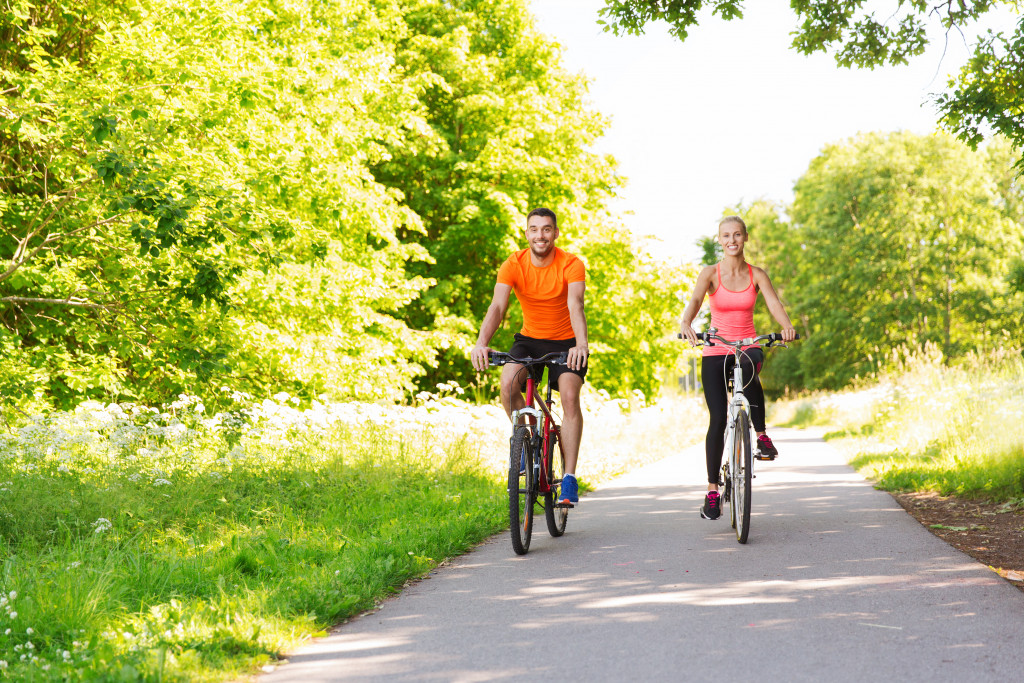 If You're an Agent
A real estate agent should be familiar with eco-friendly neighbourhoods in your area. These are usually in high demand, so it's important to know where they are and what makes them appealing to homebuyers.
When showing homes to clients, point out the community's environmental-conscious efforts. For example, you can mention that the community has a recycling program or that the streets are lined with trees. You can also highlight the amenities that promote healthy living, such as walking trails and parks.
If you have any of these features mentioned in your home, be sure to mention them. This will show your clients that you're knowledgeable about sustainable living and are committed to helping them find a home that meets their needs.
A sustainable neighbourhood can be a major selling point when selling a house. So, if you have a listing in one of these communities, highlight the neighbourhood's eco-friendly features in your marketing materials. Make sure that the clients you're working with are aware of the neighbourhood's commitment to sustainability, so they can make an informed decision about whether it's the right fit for them.
Show your clients the benefits of being in a sustainable community and how it can improve their quality of life. With the right eco-friendly neighbourhood, they'll be able to save money, live a healthier lifestyle, and do their part to protect the environment.
Start Living Green
Eco-friendly neighbourhoods are becoming increasingly popular as more people become more conscious of the need to protect the environment. Just remember that it is also a commitment that the community has to maintain.
It's not just about having solar panels or community gardens but also about promoting sustainable living and working together to make the neighbourhood better for everyone. If you're looking for a community committed to sustainability, ask your real estate agent about eco-friendly neighbourhoods in your area.