Love conquers all, as they say. No pandemic can stop people from caring and loving each other. The quarantine had caused long separations between families, friends, and lovers. As a consequence, it has even intensified their longing for each other. Even weddings will push through no matter what, but only with a few tweaks or adjustments to keep everyone virus-free.
Out of respect for government guidelines and concern for the health of family and friends, some celebrities postponed tying the knot but are still preparing for the "Big Day" once restrictions are lowered, and people are allowed to move around more freely. These famous couples delayed exchanging rings for a few more weeks or months because of the lockdown: singer-dancer Jennifer Lopez and baseball star Alex Rodriguez, pop star Katy Perry and actor Orlando Bloom, and actress Emma Stone and fiance Dave McCary. Even Princess Beatrice (granddaughter of Queen Elizabeth II) and businessman Edoardo Mozzi delayed their plans and only pushed through with a smaller, private wedding last July 2020.
Here are a few suggestions on how to make post-pandemic weddings unique and genuinely memorable despite some restrictions and health protocols that need to be observed:
Hire a Wedding Coordinator With A COVID-19 Response Plan
There are hundreds of excellent wedding coordinators who can plan and execute even the most elaborate of weddings. Given the current public health crisis, it's best to hire a wedding planner that has extensive knowledge about health protocols. They should have contacts with suppliers of medical grade protective equipment and know food and drink caterers that can meet the strict standards on sanitation and physical distancing.
Give Themed Masks and Face Shields at the Entrance
A good start is to have a very highly organized reception area. Two or three people need to be at the welcome table to check the invitations brought by the guests or have a list to tick their names on once they arrive. Upon checking in, the guests may be given specially designed face masks or face shields that they can use during the entire ceremony. The transparent face shields will be handy during the photo sessions since it provides ample protection while allowing the faces of the newly wedded couple and guests to be seen in the photo.
After the passing through the reception table, the designated ushers may invite the newly arrived guests to partake of the welcome drink. Cocktail tables with hors d'oeuvres and light drinks under colorful retractable patio awnings will be a perfect waiting area. Since weddings are also mini-reunions for family and friends of the bride and groom, this waiting area will serve that purpose.
Designated Tables
To reduce the possibility of family and guests wandering around the banquet hall or garden, you should post a table and seat plan near the welcome desk. This way, they can be guided by the ushers where to go exactly and find their tables and seats. Of course, proper distancing will be observed in the table and chair layout. In the planning stage, the wedding planner must consider the space requirements versus the expected number of attendees to the event. If budget permits, the food caterer may be requested to provide and set-up acrylic barriers on each table that would allow guests to converse openly and safely even as they dine during the wedding reception proper.
Vacuum-Wrapped Individual Food Platter & Drinks
At this time, serving food buffet-style may not be the best option. The couple may discuss this matter with the caterer together with the wedding planner. They might consider a plated serving method where each guest will have his vacuum-sealed dinner plate served by waiters. There is no need to line up and be close to people at the buffet table to avoid violating the distancing rules. Of course, this is not ideal since having a sealed dinner plate diminishes class and style. That is why it is important to discuss other methods and techniques of serving enjoyable food without putting guests at risk of viral infection.
Distance on the Dance Floor
The bride and groom may continue with the other traditional events of a wedding ceremony, including their first dance and man-and-wife. However, it may be a good idea to use the "Brooklyn Line Dance with More Physical Distancing" when the time comes for family and guests to join the dancing.
Band Behind Barrier
If there is a live band, they can play behind a large acrylic barrier since not all of them can wear a mask during the performance, such as the singer, trumpet player, or saxophonist. If there is enough open space, the band can be just set-up in a slightly separated area of the banquet hall where they can be seen and heard but not too near to violate any distancing rule.
Off-Grid Honeymoon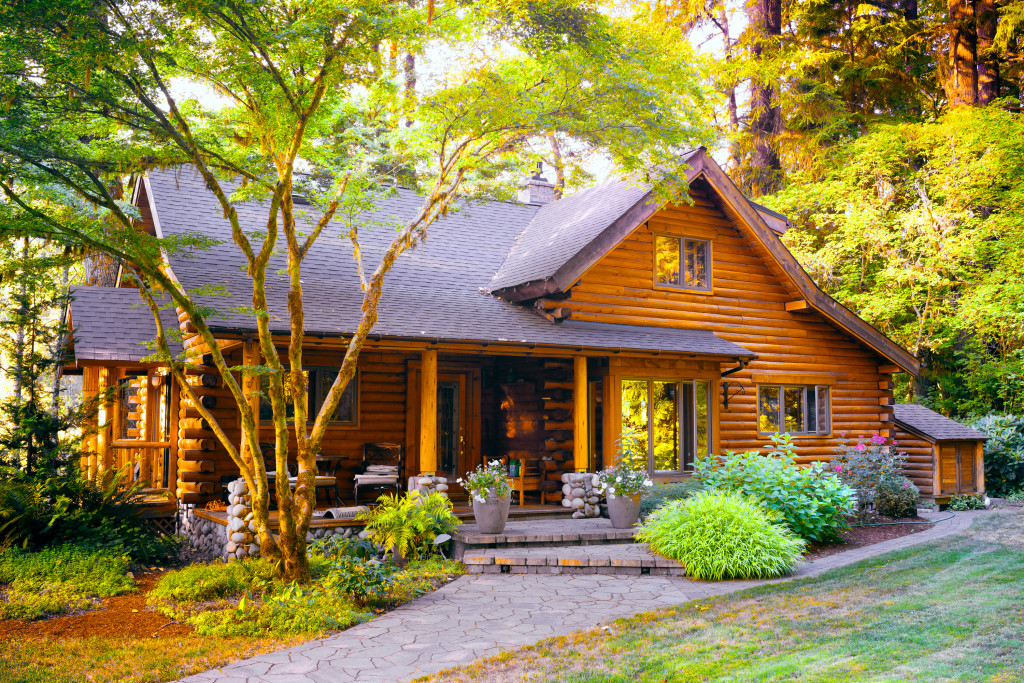 The best part of the plan is for the honeymooners to consider going to an off-grid location for couples. There should be a significantly less number of people or none at all except the two of them (such as a mountain retreat or seaside cabin). That would allow them to enjoy their privacy without having to worry about wearing masks or observing physical distancing in a crowded area.
These are a few ideas to make that special day joyous yet safe for all. While these suggested options may be unfamiliar, the ongoing pandemic does force everybody to adapt to avoid any health hazards. For the couple to be wedded and the people who have someone special, they know that love always finds a solution.