According to the National Association of Home Builders, a total of 49,000 custom home construction began in the final quarter of 2021. This just shows how custom homes have taken the world by storm.
And rightfully so! Just like your wardrobe, your home should reflect your personal sense of style. After all, your home is a reflection of you! If you're unsure where to start, here are some tips to help you make sure your house fits your fashion style.
Hire an architecture firm.
First and foremost, make sure to hire a versatile architecture firm. This is the best way to ensure your home gets the look you want. A lot of times, people will go to home improvement stores and pick out whatever they think looks good. However, that's not always the best way to find something fashionable.
An architecture firm will be able to help you create a custom home that matches your fashion style perfectly. They'll consider everything from the type of clothing you wear to how you wear your hair. This way, they can create a home that's as fashionable as you are!
Be clear about the style you are going for, and they will be able to design a home that matches your vision. Once you've chosen a style, make sure to stick to it! This is the best way to make sure your home looks put together and stylish.
Consider a neutral base.
Neutral colors like black, white, and gray provide a blank canvas that you can accessorize with pops of color and pattern. Plus, starting with a neutral base ensures that your home will always look chic, no matter what trends are in or out of style.
If you want to add some color to your home, consider doing so with accent pieces like rugs, curtains, or pillows. This way, you can easily change up the look of your space without having to start from scratch.
Another great thing about a neutral base is that it allows you to switch up your style whenever you want. If you get tired of your space, you can simply add new accent pieces, and voila! You have a whole new look.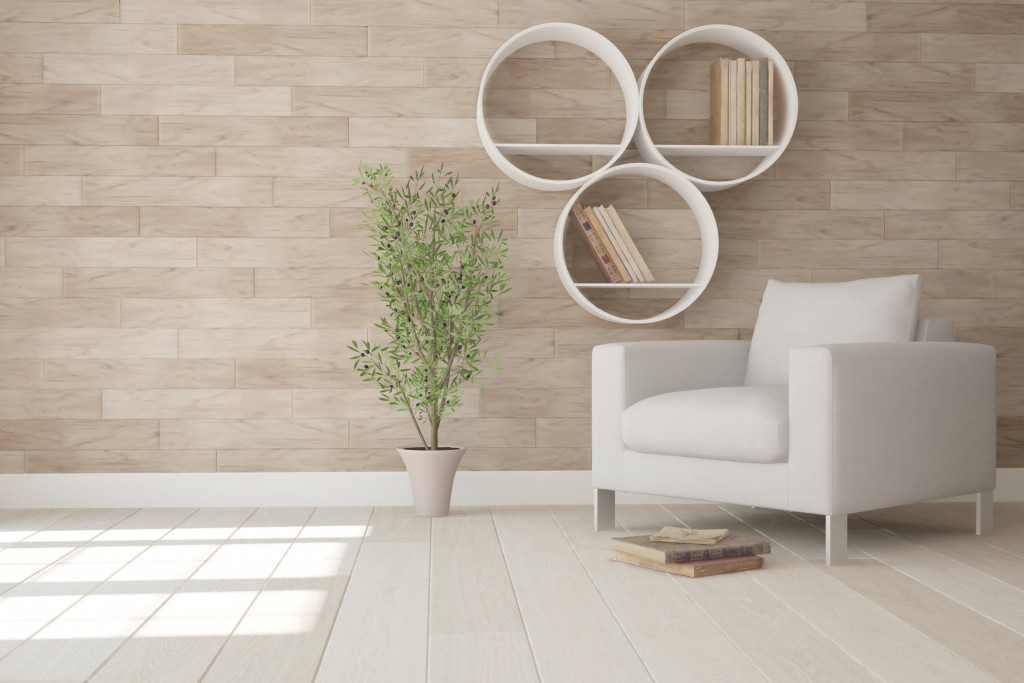 Incorporate texture.
Texture is an essential element in any space and can really add interest to a room. Incorporate texture into your space with rugs, towels, throws, pillows, and even wall art. It can also be added through the use of different materials. Incorporate wood, metal, and even glass into your space to add visual interest.
Not only does texture add interest, but it can also make a space feel more inviting. A room with lots of texture is often more attractive than a room that's all one color.
When adding texture to your home, make sure to mix and match. This will add visual interest and make your space more dynamic. For example, pair a rough-hewn wood table with a soft, plush rug. Or, mix different metals together for a chic and modern look.
Choose quality over quantity.
When it comes to your home, choosing quality over quantity is important. This is especially true when it comes to furniture. Instead of filling your space with cheap, mass-produced pieces, invest in a few quality pieces you love.
Not only will quality furniture last longer, but it will also look better. Invest in pieces that you love and will stand the test of time. This way, you won't have to constantly replace pieces as trends come and go.
Another benefit of choosing quality over quantity is that it will make your space look more luxurious. A few well-made pieces will look much better than a bunch of cheap, poorly-made pieces.
Bring in nature.
Nothing makes a space feel more alive than plants and flowers. Incorporate natural elements into your home to add both visual interest and a sense of calm. Choose plants that are both stylish and easy to care for. This way, you won't have to worry about them dying if you forget to water them. Some great options include succulents, cacti, and air plants.
If you don't have a green thumb, no worries! Plenty of faux plants look just as good as the real thing. Faux plants are also great if you have pets or children who might accidentally damage real plants.
Incorporating nature into your home is a great way to add some life to your space. Plus, it can help you feel more connected to the outdoors, even if you live in a city.
These are just a few of the ways you can make your home as fashionable as you are. By hiring an architecture firm, starting with a neutral base, and adding pops of color, texture, and nature, you can create a space that is both stylish and comfortable—a place that feels like home sweet home.