Ask other generations about millennials, and you will surely hear many comments. Some would say millennials are lazy and entitled adults who could use some more mentoring from the older generations. Others would agree that Generation Y is unlucky, for they have to deal with economic scars most of their lives. While there is some stigma surrounding millennials, they prove to be an exciting and lively bunch.
For instance, they are passionate about the planet and are advocates for sustainability. They are known as the wellness generation, and they spend more on things that boost health and wellness. According to the National Alliance on Mental Illness, Gen-Yers are normalizing mental health.
Millennials, like any generation, have their own sets of good and bad. But one cannot deny that millennials still has lots of things to learn.
Simple Home Repair and Maintenance Skills
Homeowners don't need to tackle every single home repair and maintenance tasks alone. Some projects require the expertise of contractors, including roof repair, door installation, electrical repairs, plumbing fixes, and structural works. But there are also projects one can safely and efficiently tackle. The bad news is, many millennial homeowners lack the necessary home repair skills.
Sure, millennials are DIY-ing their home improvements. They are spending way more on home repairs and maintenance compared to other generations. But then, according to a survey, 42% of millennials lack home maintenance knowledge. Many of them are pressured to make their home look great but are uneasy about telling their friends that they did not DIY their projects.
Luckily, it is relatively easy to learn how to do simple home repairs. There are many resources available both online and offline that shows millennials how to do repairs safely. Local hardware stores can also be a good source of information on how to use tools and equipment properly. Also, you can ask a family member or friend to help you out with your next home repair job.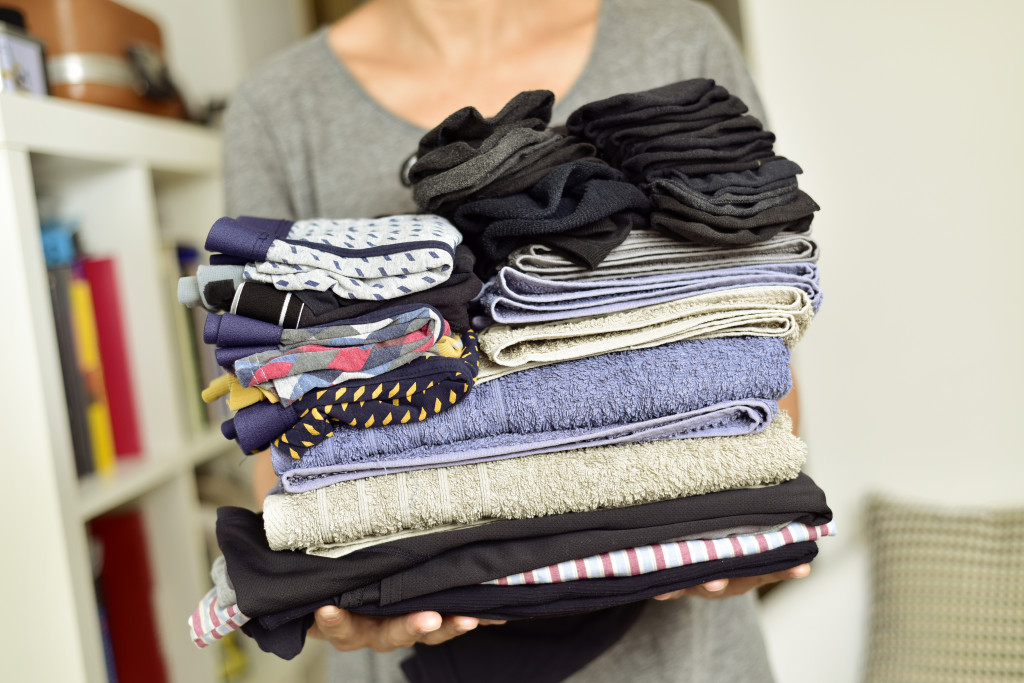 Clothing Care and Maintenance Skills
One can say that millennials have a love-hate relationship when it comes to clothes. They are usually the type of consumers who want brands to be more eco-conscious. They want companies to produce and sell sustainable clothing. Millennials also demand businesses to rethink their processes and make more sustainable choices.
Another remarkable thing about millennials is their love for second-hand clothing. They are spending money on thrift shops due to the low price. But then, even if they want sustainable clothing and are into second-hand clothes, they are also fashionably wasteful. Most of them discard their clothing after only wearing them a couple of times. Aside from these, they lack the skills to make their own clothes last.
According to a study, millennials lack clothing care skills. Older generations know how to remove stains and fix minor tears. But millennials' would rather discard stained or easy-to-repair clothes than try and fix them.
Millennials can use their love for technology to search for ways to make their clothes last. Your grandmother can help you find ways to remove those pesky stains. Your mother, on the other hand, can teach you how to sew. If you're feeling creative, you can even ask them to teach you different tips on how to use a portable sewing machine.
Soft Skills
We all need soft skills to succeed. These include time management skills, people skills, empathy, and communication skills. These are very important, especially at work. Without these essential skills, it will be tough to interact with colleagues, provide excellent customer service, or even engage with influential people that can help one's career.
The sad news is, many Gen-Yers lack soft skills. Research shows millennials' lack of such vital skills stops them from advancing in their careers. A study claims that employers are having a hard time hiring millennials because this generation lacks soft skills. Another study claims we can blame millennial's dependency and proficiency in technology for their underdeveloped soft skills.
Technology makes it easier to do virtually everything. You can reach out to loved ones, play with friends, do your shopping, and even find work online. But then, one's reliance on technology makes it hard to develop the necessary soft skills one needs to get specific jobs.
Generation Y will find it extremely useful to start improving their soft skills. One can begin by asking for feedback so that they will know where to start. Companies can help their workers learn the necessary soft skills by giving them additional training and support. There are also many learning platforms one can use for learning.
No generation is perfect. Each has its flaws. As for millennials, they can learn the skills they lack soft skills, home repair, and maintenance skills, and clothing care and maintenance skills. This way, they can enjoy a well-maintained home, a better career, and stay fashionable in a more sustainable way.