Home improvement projects are typically associated with property value. A lot of people paint rooms in a new color to cover up aging walls. Some spruce up their basement. But home projects can also be beneficial for you even if you don't have any intention of selling the house. They're not just solely for the aesthetics. When done right, they can be functional and even beneficial for your health. The key is to pick the right projects.
Here are five different home improvement projects that can help improve your lifestyle:
1. Add More Storage Space
Some people are naturally neat. They make their beds each morning. They immediately do the dishes after every meal. Unfortunately, not everyone shares the same cleaning habits. A lot of people avoid cleaning until they have people come over. This is a problem because you don't always have enough time to clean everything. It can also cause serious health issues. Food waste, crumbs, and dirt attract bugs and rodents. In turn, these pests carry all kinds of diseases.
One way to help yourself and your roommates develop cleaning habits is by adding storage. For example, you can replace your pedestal sink in the bathroom with a single-sink vanity cabinet.
Since it has compartments, you can put your toiletries and accessories there. Every time you use the bathroom, you're more inclined to put things back to where they belong since it's so convenient. It can also encourage better personal hygiene practices. Skincare routines can take a lot of time and effort. But when everything is within arm's reach, it's easier to take care of yourself.
2. Arrange Things For Your Health and Convenience
Studies over the years have looked into the health benefits of home-cooked meals. Most, if not all, research shows that people who cook their meals eat healthier than those who don't. The thing is healthier doesn't necessarily mean healthy diet. According to the Centers for Disease Control and Prevention (CDC), 87% of Americans don't meet the recommended vegetable intake.
You can encourage better eating habits simply by rearranging your kitchen. Don't make salt accessible to your work area. Figures from the American Heart Association has revealed that nine out of 10 Americans consume too much sodium every day. This is a problem because salt is linked with high blood pressure, heart disease, and stroke. But you don't have to settle for bland meals to eat and cook healthy. Instead, you can put herbs, spices, and seasonings near the stove. When they're accessible, you're more likely to use them for your meals. They still provide flavor without the health risks. You should also put sweets and chips away from the most visible parts of the kitchen. Reserve them for special occasions. Out of sight, out of mind. When you don't see them, you won't get tempted to cheat your diet.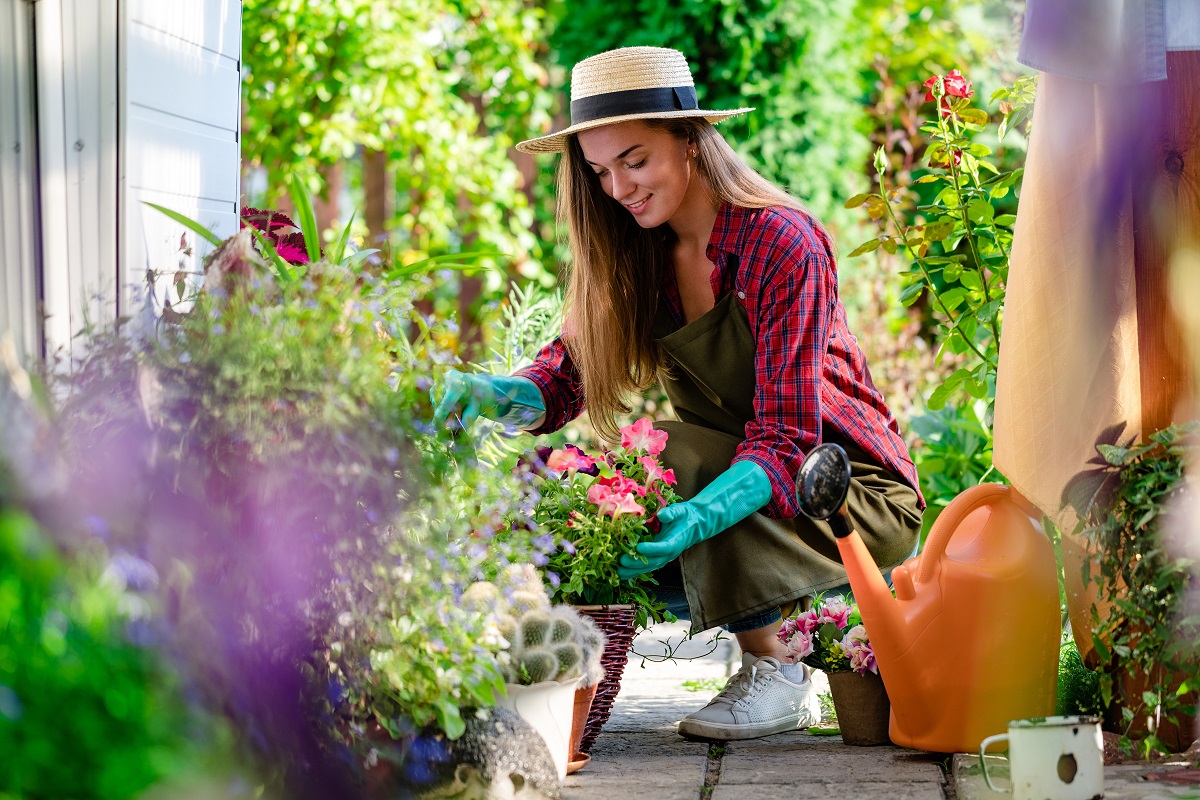 3. Start Gardening
During the lockdown period, people have turned to gardening to cope with boredom. All around the world, sales of gardening materials, succulents, and seeds have increased. The great thing about plants is they provide a lot of benefits, not just boredom relief. Taking care of plants can help your mental health. According to the University of North Carolina, gardening can boost your mood and reduce stress. It's especially beneficial if you study or work from home. House plants can help you focus and be more productive. But its advantages don't end there.
Taking care of plants can also be very helpful for your physical health. In fact, it's one of the CDC-approved methods of exercise. If going to gyms or yoga studios don't appeal to you, gardening is a great alternative. It also encourages vitamin production. If you work from home, you probably don't leave the house very often. The downside is that your skin isn't exposed to sunlight which means it doesn't produce vitamin D. If you start gardening, you can get your dose of sunshine. But don't forget to wear sunscreen.
4. Make Sleep Your Priority
Beauty isn't everything. What can you do with a fancy-looking bedroom if it's not very comfortable? Instead, you can focus on making your bedroom ideal for sleep. You can do so by doing the right home projects. Consider painting your bedroom walls blue. Reports show that people with sapphire-colored rooms tend to sleep longer than those who don't. You can also use thick curtains to block exterior lights.
Home improvement projects aren't just about impressing other people. They can also improve your health and your home life. The key is to consider function and benefits before picking a project.