Exercise is important, and we've all grown accustomed to our gym memberships and heading out to get a workout. But, there's only so much your local gym can offer, especially if you aren't living in a major metropolitan area. Plus, there's also the extra time consumed waiting for someone else to finish on a machine or using specific weights.
So, if you're ready to take your fitness to the next level and give yourself more convenience when it comes to workouts, we strongly suggest you build your own garage gym. The best solution to improve your home training and personal workout space to help get you through the looming news of another lockdown.
Why the Garage?
Of course, if you have an extra room to spare for gym equipment, then you can opt to use that extra space and turn that area into a home gym. However, since most people's extra space is often the garage, it's most likely the only option. As for noise, since the garage is secluded from the rest of the house, you won't have to worry about causing a ruckus for anyone else in the household.
#1 Prepare a Blank Canvas
For the first step, you want to give yourself a blank canvas so that nothing gets in your way later on in the process. Clear out as many unused items as you can and make sure you have the garbage bin ready so it won't be difficult throwing out odds and ends.
Clean-Up: Most DIY projects start with a good clean-up; making a home gym is no different. Garages are very susceptible to dust building up, and if you use it to keep your car, you might end up dealing with old traces of oil and grease. So, get a broom and mop ready because you're going to want the place spotless for the next step.
New Coat Of Paint: The garage wall and floor don't get a lot of love, and that's because no one really stays there for a long time, which doesn't warrant the need for a good backdrop. But, since you're going to transform the place into a home gym, getting a fresh new coat of paint is a must for both floor and wall. Try sticking to darker tones like grey and black to match the color of most gym equipment.
Subtle Fixes: If you need to fix the garage door or have a few cracks on the wall, now's the time to address these problems. They may seem small and unneeded, but they can be an eyesore later down the road, so best do them now.
#2 Quality of Life Upgrades
For the second step, you'll want to get some quality of life upgrades to make the area inspiring and motivating for exercise. Of course, you could skip this step and move directly to the last, but these investments will go a long way to making your garage gym feel well-equipped and complete.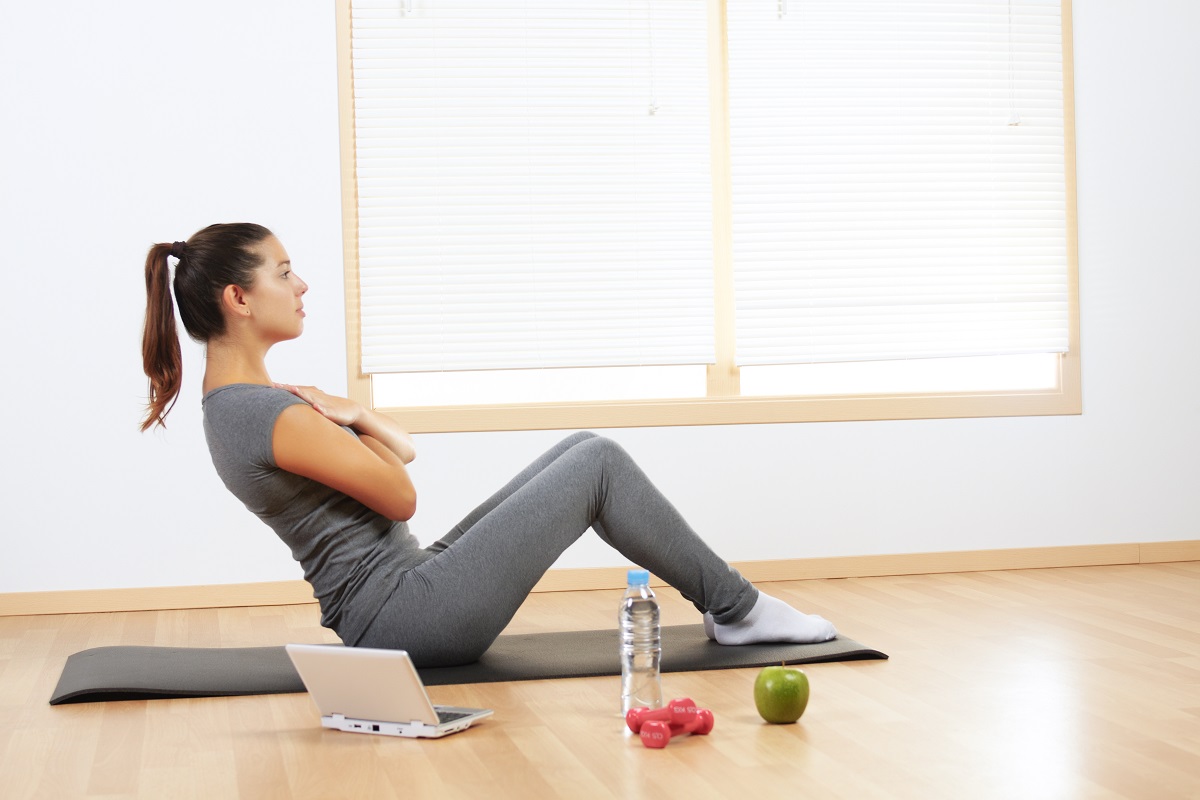 Rubber Gym Flooring: It's always good to have reliable flooring to step on, both for muffling the noise caused by weights and giving you that extra bit of safety. Plus, rubber gym flooring also scores you extra points on aesthetics.
New Light Fixtures: Unless you're filming a movie workout scene, nobody likes exercising in the dark; it limits your movements and puts you at risk of injury. So, install new light fixtures to give you ample lighting for both mid-day and late-night workouts.
Gym Mirror: Look, it may seem a bit extra, but a gym mirror can help you track your progress and give you better judgment on your form. If you have the budget to invest in a gym mirror, you should consider getting one.
#3 Basic Gym Equipment
Finally, you need to cover the basic gym equipment and start at least with the fundamental exercises. We suggest you purchase them slowly instead of getting all of them at once because the cost can get quite expensive. When you're struggling with space, always remember you can do a lot with just the essential equipment.
Squat Rack: This is a must-have because they can check off all the crucial exercises like squats, pull-ups, and bench press if you get a quality model. Always opt for the option that comes with extra safety measures because you won't have the comfort of a gym buddy spotting you.
Bench: Of course, you won't be doing any pressing or Bulgarian split squats without a bench, so that's another must-have for your gym equipment checklist. Most benches can handle a fair amount of weight, but if you can carry quite a bit, be sure to double-check the carrying capacity.
Free Weights: Lifting needs weights, so get yourself some dumbbells and barbells to start. This part goes up to your preference and the weight you can carry, so if you prefer kettlebells or want heavier options, that's up to you.
Fitness & Lifestyle
In conclusion, fitness and leading a healthy lifestyle go together, and if you want to take it to the next level, building a garage gym is the perfect upgrade. So, feel free to tailor this checklist according to your need.