Your home should be a very relaxing and convenient place where you can be free from all of the frustrations that the environment outside can cause you. However, that won't be the case when you have to deal with house system problems. It will not only frustrate you but also leave you worried. That's because they can lead to more significant issues in your house. And once they happen, they will be more challenging to handle.
When you ignore the issues of your electrical, plumbing, and other house systems, everyone in your home may suffer from clogged drains, poor indoor air quality, and even accidents. This can cause serious health and safety risks for you and your family. To avoid experiencing these problems, you should make sure to regularly inspect and maintain the most critical systems in your home.
Electrical System
Having an excellent electrical system is a vital factor for every home. That's because you need electricity for many important things that you use, making daily tasks easier for you to do. So make sure to have your electrical systems regularly inspected. See to it that it is not outdated and that the wiring and circuits are in good condition. Check your house for faulty light switches, tripping circuit breakers, and such.
By doing this, you can avoid flickering lights, short circuits, and electrical surges that cause equipment damage. That way, you can keep your family safe from potential accidents that they can cause. You can also save money from high electric bills and the need to replace any equipment due to electrical system problems.
Plumbing System
The main functions of your house's plumbing system are to bring clean water into your home and dispose of wastewater. These two functions are done through separate pipe systems. With a good plumbing system, you won't have to deal with clogged drains, contaminated water, and pipe leaks. So you don't have to worry about any health and safety problems.
To enjoy the convenience of a well-functioning plumbing system, you must have that system checked by a plumbing expert. That way, they can help you accurately determine any potential issues and fix them even before they can cause any serious problems. You can even get some expert advice about properly maintaining your plumbing system or any necessary upgrades.
Heating System
A well-maintained heating system will benefit you in so many ways, especially during the cold seasons. It keeps the indoor temperature at a level that is comfortable for you and your family. That's why it is vital to regularly check if your heating system is in good condition even if the weather is not cold. This will help you avoid any problems when you need to use the system.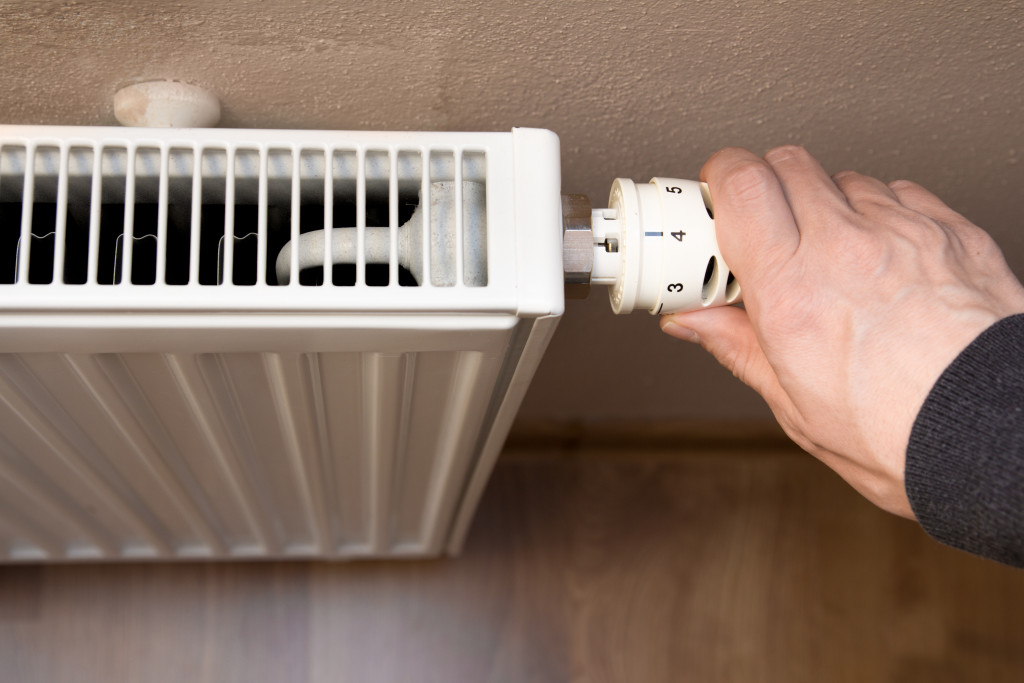 Always make sure your heating system is properly cleaned. You should also test it out to see if it needs repairs. It should automatically work once you turn it on, run quietly, have secure vents, and have a well-functioning thermostat. Scheduling maintenance appointments will be beneficial so that your heating system is handled accurately. It can help you save energy, save money for repairs, and expand your equipment's lifespan.
Cooling System
Your home's air conditioning system not only brings you cool air but also improves indoor air quality. This way, you can stay comfortable in your own home and keep you and your family safe from heat-induced health problems. It also protects your home appliances from getting damaged by high temperatures. And with its air filtration feature, you can get rid of dust and other allergens present in the air.
To ensure your air-cooling system is well-maintained, regularly inspect if your thermostat is properly working and always keep your air filter clean or replace. You should check your vents and ducts for blockages, too. Also, make sure to ask for professional help if there are any leaks, unusual noises, or circuit issues in your cooling system.
Sewer System
It is essential that your home's sewer system is in its best condition. That's because if it is not correctly working, it can cause leaks and damage your home structure and make a mess on your lawn. By making sure your sewer system is well-maintained, you will be safe from indoor drainage problems, lawn or landscape problems, and foul odors around your house.
Always make sure that you keep your house systems in check and well-maintained, especially those listed above. That way, you don't have to worry about any serious issues that can hinder you from enjoying the comfort and convenience your home brings you.