The cost of installing a granite kitchen countertop in Utah ranges between $2,000 and $4,500 this year. Size and quality determine the actual price.
You should expect to spend around $2,900 for an average installation. High-quality granite tends to be more expensive, which can cost up to $140 per square foot. However, it's a worthwhile investment when you are chasing the prospect of increasing the value of your house. A kitchen renovation often improves its resale price.
Natural Stone Prices
The installation price for granite ranges between $25 and $170 per square foot. You can buy the material for as low as $15 per square foot. A 55-square-foot countertop means that you can only spend $2,200. It's evident that smaller spaces will be cheaper but only if you decide to use low-end materials.
Other cheaper alternatives to granite include limestone and travertine, which cost at least $10 per square foot and $11 per square foot respectively. Installation prices for these materials range between $21 per square foot and $100 per square foot. If you need to remove an old countertop before installing a new one, you should prepare to spend anywhere from $50 to $300 depending on the cost of labor.
Whether or not you choose to install granite, it's important to hire contractors to do the job. It's a labor-intensive job that you can't do by yourself since most slabs weigh more than 200 pounds. Choose an interior design company that can provide a rough sketch of the design. But with natural stone, all you need to do is look at a slab and have an idea of how it will match the style of your house.
Why You Should Choose Granite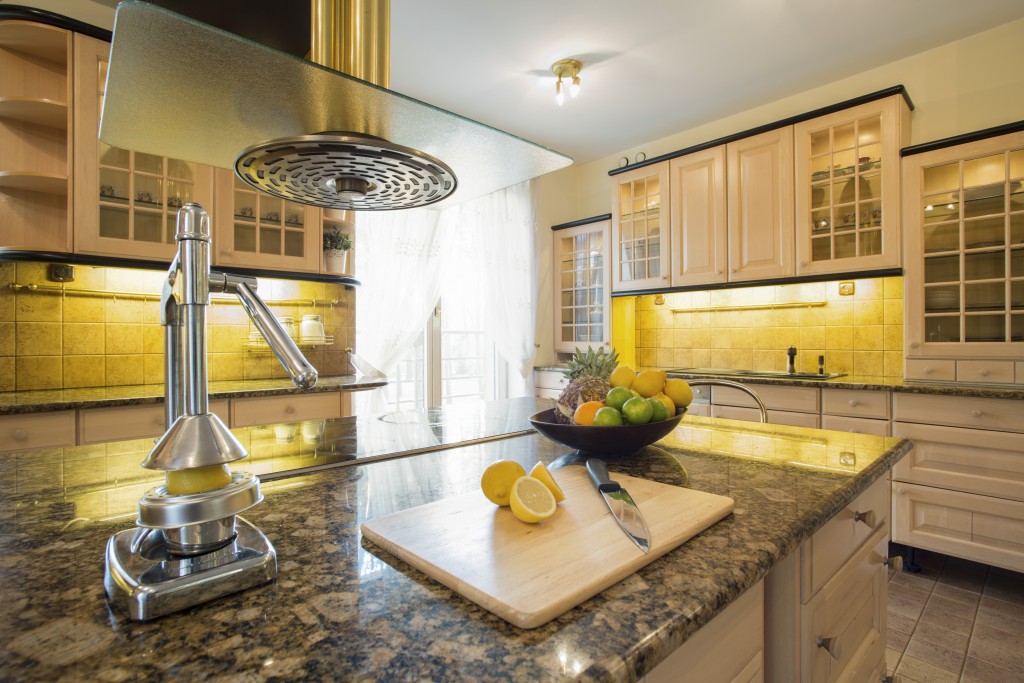 Despite the higher upfront cost of granite, more people still choose this material for countertops because of its durability and lifespan. A properly installed granite kitchen countertop can last for more than 30 years. During this time, you could have replaced a countertop at least two times if you had used a cheaper material.
Granite slabs also come in different colors and textures, which is another reason why homeowners prefer this material. It's easy to create a unique look for your kitchen, and maintenance is relatively easy as well. You only need to use a soft cloth and cleanser to clean it. Granite isn't prone to staining and scorching, but it might be better to spend extra on a lifetime warranty for sealed countertops.
When you decide to put your home on the market, it's possible to recover 100% of your investment on a granite countertop upon a resale. If you live in a place with a massive demand for homes, you can even recover more than the amount that you spent on installation.
Once you decide on a material for a countertop, look for an interior design company that specializes in the installation of kitchen fixtures. This is particularly important for those who plan on selling their house after a renovation. Ask for at least three quotes from different companies to compare the best possible rates.