When you look at the different parts of your home that you can fix when you have the spare time and budget, you may focus on your kitchen, or bathroom, or even the bedroom, but never the yard. You might think that as long as the yard looks clean and the grass is mowed, it no longer needs work. But what if you realized that there's more to your yard than you're giving it credit for?
Having a house with a yard is a luxury these days, especially with the spike in the housing market and more people that can only afford apartments. You shouldn't take your yard for granted, not when you can elevate it to suit your tastes and make it a place you can call your favorite spot in the entire house.
A lot of people go the DIY route when upgrading parts of their home, but if you prefer the more lax approach, you can survey the market for services like Aztec Landscaping that can do the work for you. These experts can help you achieve what you imagine your yard to be without all the hard work falling on your shoulders.
That being said, here are the three easy steps you can take to elevate your yard and transform it to become a place you can spend your quiet afternoons in:
The First Step: Basic Maintenance
In this step, you're keeping how your yard appears, but in the proper way of maintenance. Think of it like a no make-up, make-up look wherein you appear the same, but with more finesse. In applying that same technique to your yard, you could opt to have your grass fertilized and mowed every few weeks, and with the hedges trimmed and kept tidy.
Basic maintenance could also mean that you'll be having fences installed around the perimeter of your house, or replaced if the old ones are broken. If you have a green thumb, you can also plant flower beds that give your house a dainty yet regal feel. Make all the changes you deem necessary to make your yard a place you can relax in that is free from the busy world beyond your home.
The Second Step: Minor Installations
Once you've done the maintenance, yet you still feel like there's more you could do, you can opt to have minor installations for your yard. Maybe there's a big tree you can turn into a treehouse for your children or a corner spot that can house a small waterfall or grotto.
If you're into backyard barbecues and hosting small dinner parties, you can have a patio or stonework installed to give your yard an attractive edge. There, you can place an outdoor dining table, or even a picnic table if you want a rustic aura, where you and your guests can eat and hang out.
You can create an outdoor bar with wooden stools or a small gazebo with a swing. You can do everything you want and more in your yard, just make sure to measure and plan properly because nobody wants a crowded yard.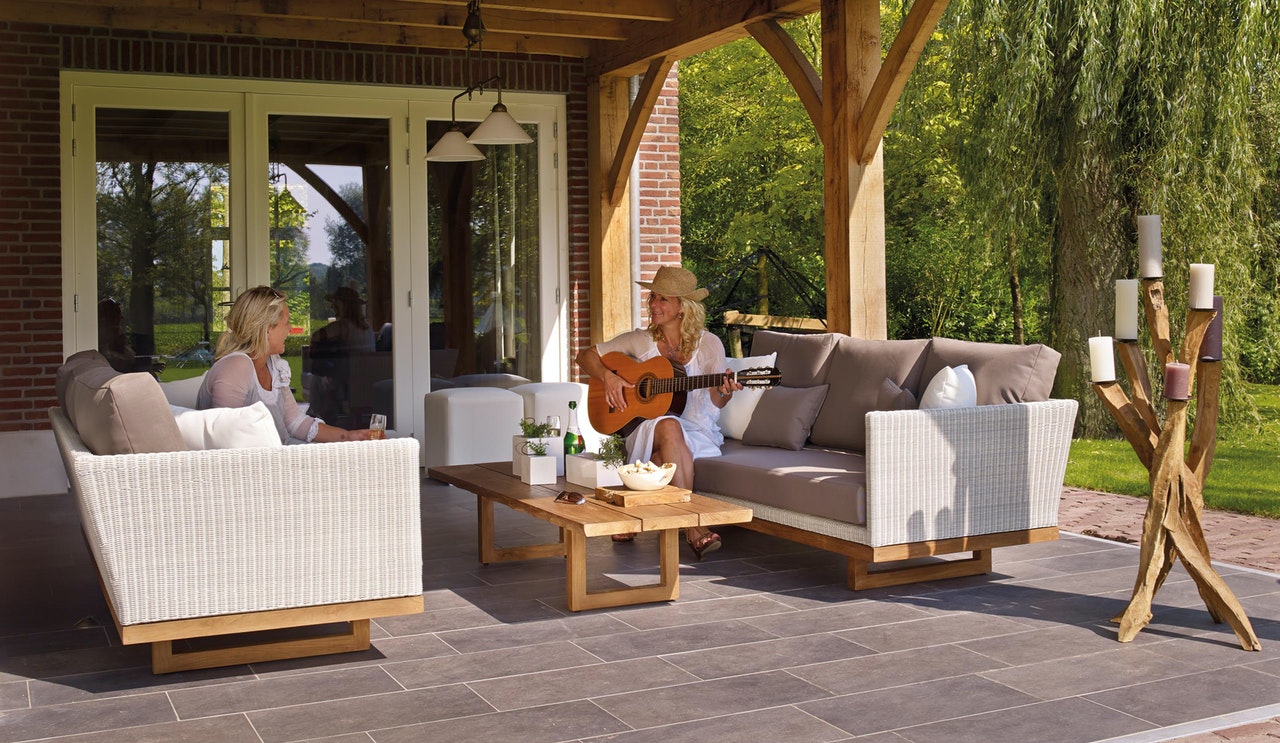 The Third Step: A Complete Overhaul
If you feel like the first two steps can't do your yard any good, you can proceed to this last step immediately. This is your last resort in elevating your yard, and it can also be a Hail Mary that saves your dream nook or cranny. The final step is a complete overhaul, meaning that you'll be tearing down all existing alterations and starting with a blank canvas. If you have the money and the time to work on your yard, a complete overhaul might be the best answer to your yard elevating questions.
You can consult landscaping experts about the most practical way to renovate your yard on your own, or you could hire designers and contractors to do the work for you. Either way, you get to decide on each aspect before it gets finalized, plus you'll witness the yard transformation from start to finish. This particular project takes the most time, money, and effort, but it will be well worth it once you've achieved your outcome.
Just imagine, after all the work is over, you'll get to lay on the hammock with your favorite book and spend the afternoon sipping sweet tea while your kids play on the freshly mowed grass. At night, you can set up camp and stargaze under the twinkling night sky while you roast marshmallows on an open fire. That picture alone is enough to make you want to start with the yard renovations as soon as possible.