Your wedding day is one of the most special moments that you will ever have to experience in your life. There are lots of antics that you can do to make your wedding a lot more special, but you have to be careful not to overdo it.
We've got a few tips and tricks up our sleeves, so make sure to read on if you want to leave a mark on your guests during your wedding day. You want to make the most out of your beautiful bridal gown in Provo, and having a wedding to be proud of is a great start!
Impress them with the Desserts
Try impressing your guests with a beautiful dessert table. Sweets will always get most people's attention, so make sure to get some matching plates, saucers, and cups for your guests to use for the dessert. Place these desserts in beautiful equipment to complete the mood.
You should, of course, make the desserts taste scrumptious. Offer a wide variety of desserts that your guests can choose from to satisfy everyone's sweet tooth.
Pay Attention to the Table Setup
Amaze your guests by hiring a team of people to design every table at your wedding reception. Consider following a theme so that everything would look harmonious and pleasant to the eyes.
Implement a color motif so that everything will blend together, making it look amazing in your wedding photos. Work on the design and the setup to reflect your and your spouse's personalities. Discuss this with your team and tell them exactly how you want it to be done.
Be Creative with the Backdrop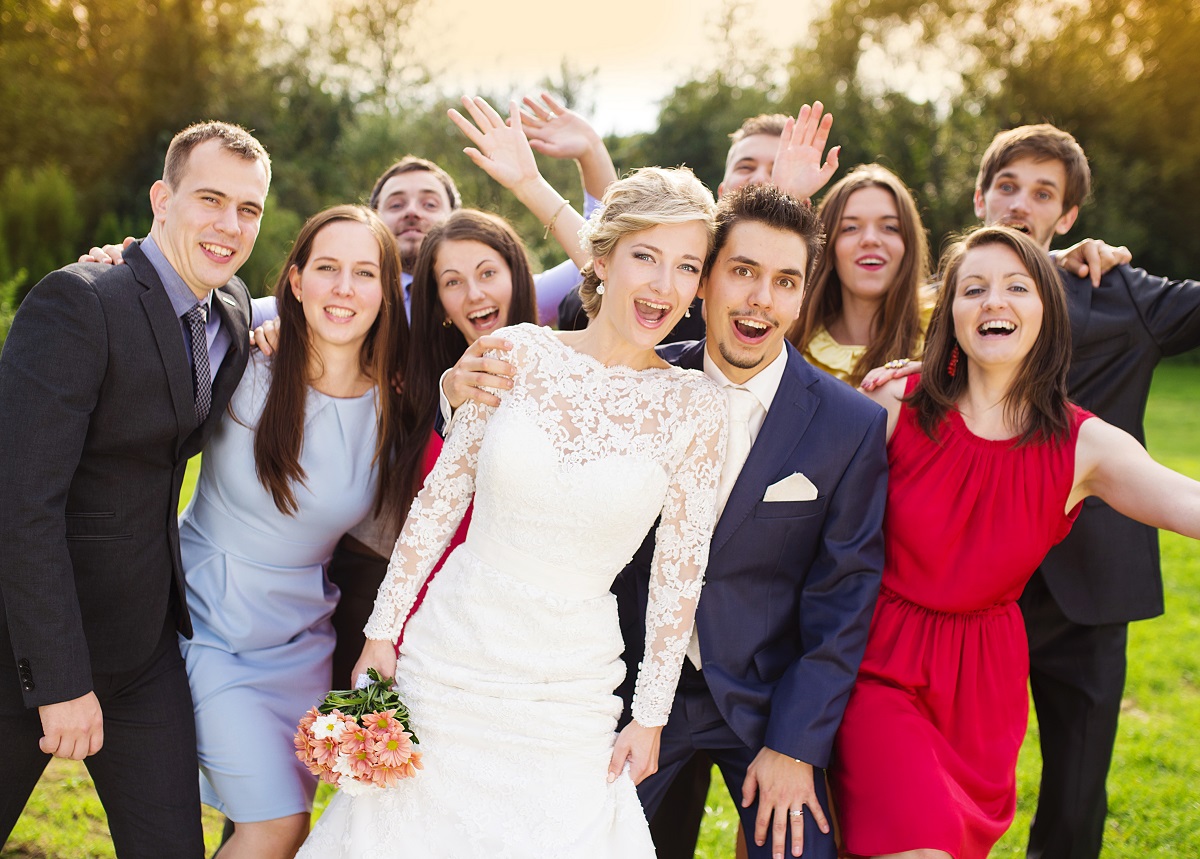 A beautiful backdrop will pay off, simply because you and your guests will take tons of photos during the wedding reception. These pictures will last forever, and with your wedding being one of the most important events in your life, you'll want them to look perfect.
If you are holding your wedding at the beach, then consider having your wedding arch placed in front of the ocean. If you are planning on doing your wedding in a garden, then consider holding the ceremony somewhere with lots of trees and greenery.
Keep the Kids Entertained
There will be a number of guests with kids attending your wedding, so you have to set up a room or corner for the kids. Most kids have an extremely short attention span, and you will not want them running around and destroying your precious wedding setup.
Consider asking your team to bring some toys, small tables, little tents, and chairs to the reception so that kids can play there whenever they want to. Have your team install a few folding beds at the corner of the room so that kids can sleep after playing or walking down the aisle.
You want everything to be unforgettable, which is why you should consider hiring a professional team of wedding planners to help you come up with the themes and designs. These people will help you so that you will not be too stressed before the actual wedding.