Holidays are coming and everyone's rushing on planning the best parties. Christmas and Thanksgiving are the most popular U.S. holidays. People would not want these celebrations to be boring after coming out of a year-long lockdown.
You might say barbecue parties in your backyard aren't boring. But it's pretty reductive already. If you want to hold the most memorable party this coming holidays, you may want to think out of the box. Take the risk and think of party ideas you may have not done before.
If you're not sure how to pull off a unique holiday party this year, these ideas may help you. Check out some innovative ideas you can do for your next parties.
VR night
You may have already hosted a video game night before. How about stepping it up a bit and hold a Virtual Reality night this time? This can be a great new bonding experience with your friends. The first thing you should do of course is to buy a VR headset if you don't have any. You can also borrow or rent one if possible. See which VR headset best suit your preferences. This list from PCMag can help you decide which one to get.
You can then choose the games you think your visitors would love. This may be a good bonding time with your friends but it's also something you can enjoy with your family. Have a good laugh watching your funny granddad feel confused while playing "Vertigo!" on Oculus Rift.
Poolside DJ set
Missed the spring break parties? Why not bring the parties to your home this holiday? Get wet and wild while enjoying some Major Lazer mixes with a poolside DJ set. Gather your cousins and anyone young at heart in your family. Make them dance so they'll be hungry by the time the food cooks. Prioritize safety first by having your pool deck coated professionally to prevent slippery floors. You can either hire a DJ for this event or just do the job yourself. If you chose to do it yourself, just set up speakers and your laptop by the poolside. You don't even have to DJ for your visitors.
Spotify has a dance playlist called "mint." It doesn't just play the current best upbeat songs. It also plays music as if someone is spinning for you. Transitions between songs are seamless thanks to its automated cross-fade effect. Give this playlist a listen and experience its club-like transitions. Now, you can have a spring break party in your poolside.
Backyard cinema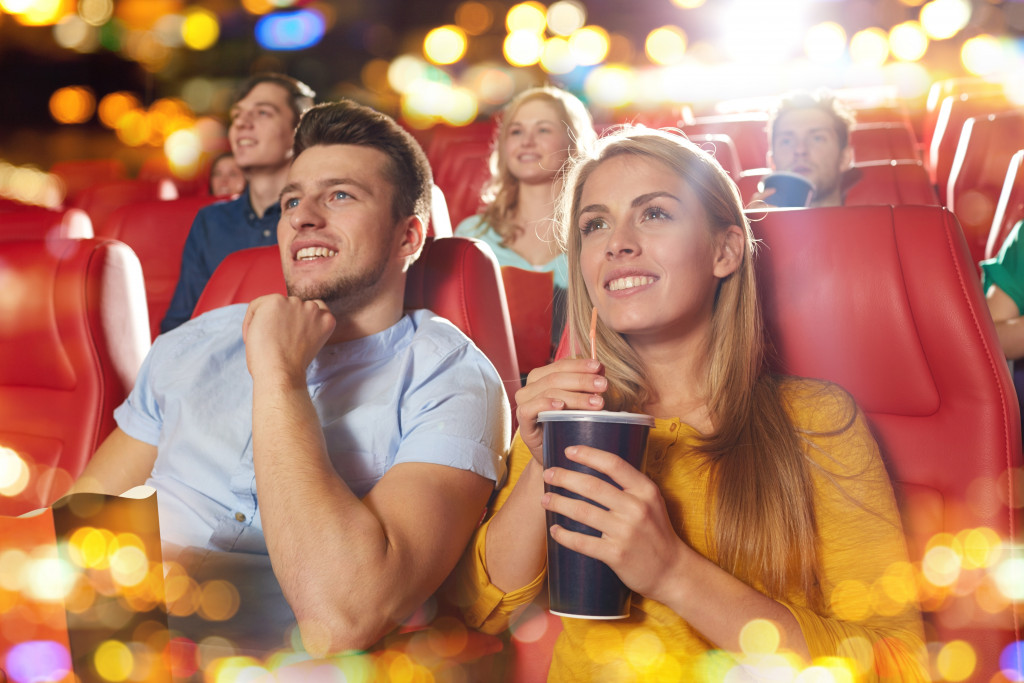 If you just want a laid-back gathering with your guests, you can do a movie marathon outdoors. Nope, we're not talking about going to the cinemas. You're actually bringing the cinema to your backyard. You can do this by bringing out all the appliances you'll need outside. Your TV would do or if you have speakers, then that's better. Simply choose a film that you think all your visitors would enjoy.
You can either lay out some picnic blankets on your backyard lawn with pillows or set up rows of chairs. Prepare foods you can usually buy at the cinema. Popcorns and chips can bring out all the feels. It's a good way to cap off the night before ending the holiday party.
Bring me board games
This is perfect for board game enthusiasts. Make your guests bring their own board games that you can play at the party. There's a lot of games they can choose to bring. From the most popular one like Monopoly to the strangest like Nyctophobia. And of course, you may be playing board games but it's still a party. A party isn't a party without food. Prepare foods that are easy to eat while playing. Finger foods would definitely fit the bill. Turn your house into a board game cafe and sharpen your minds throughout the night.
Escape room
This is for the people who want to go extreme and extra for their party. It would be perfect as a Halloween treat for your friends and maybe, family members too. But since this is an escape room, you may need to prepare months ahead. You are going to need to empty a particular room. Aside from that, you would also need to think of an escape room puzzle to tickle your guests' minds. The good thing is a lot of these puzzles can be found online and they are fairly easy to set up. If you want to hold the most memorable party ever, you might want to try executing this.
Give your parties some new flavors. Make the holidays unforgettable for you and for your guests. Bring out the excitement by doing some of these party ideas for your next celebrations.