It must have been roughly a year since you last put on makeup. This is understandable considering that all of us were cooped up in our houses. But now that the government is easing up the restrictions, you should update your makeup repertoire and your skills on how to glamorize yourself. We have to look our best when we finally step out of our house.
From the neon eyeshadows to the barely-there makeup, you must refresh your knowledge of the latest trends. Here are a few 2021 looks that you should try:
Au so Natural
This look never goes out of style. Members of the royal household – may it be British or Jordanian – stick to this rule. If it is good enough for Kate Middleton, then it should be a good choice for you.
This look will only save you a lot of time. Going for a full-glam look will take hours for you to perfect. But if you go for the barely-there look, you won't have to waste a lot of time in front of the mirror.
Instead of taking a lot of time putting on makeup, why don't you invest in a better skincare routine? Taking good care of your skin will make a lot of difference in your makeup process because you won't have to slather foundation or concealer to cover blemishes.
Gothic
You don't have to go to those haunted house theme Halloween parties to rock this look. You might want to wear something bold during your skype meeting. Those who want to embrace the full-Goth look must remember that it is all in the attitude.
Unlike most makeup trends that go for bronzers, this look leans toward colorless – almost bloodless. The trick to achieving the perfect gothic look would be a foundation that will meld flawlessly to your true skin color.
Vintage Look
If you feel rebellious, you must go with a 1960s look. This particular decade is defined by the Beatles and the sexual revolution. One of the biggest characters during that era was Bridgitte Bardot. If you idolize her, then you should listen carefully.
To achieve the Bridgitte Bardot look, you have to find a foundation and concealer that perfectly matches your skin tone and has to be matte. Once achieving a flawless look, you can work on your eyes by applying light brown eye shadow. With a black eye pencil, you can create the cat's eye.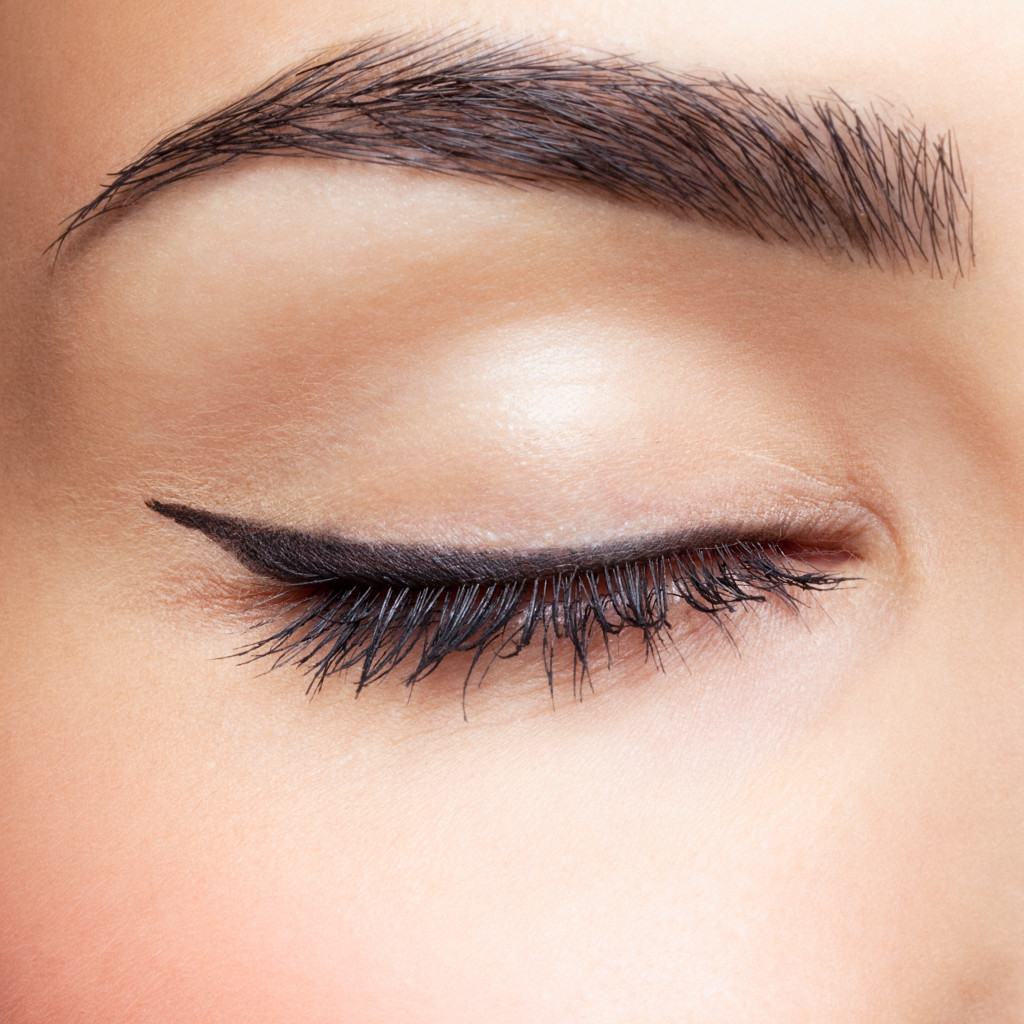 Another awesome vintage look would be the 1920s. This was the first decade where women in the US wore full-face makeup. With a proper guide, you can achieve a flawless flapper look.
There is an ongoing rage for the 1990s look. Although razor-thin eyebrows are a thing of the past, the bold red lips are coming back. Of course, the full lashes are also making a comeback.
Beachy Glow
You can achieve that beautiful beach glow even without going out. Of course, this look has to come with the right hairdo. Together with a flowy floral-printed maxi dress and designer flat sandals, you will come out as the queen of boho.
We often dream of that summer glow. To achieve that look, you have to get the right makeup and the correct prepping techniques. After cleaning and moisturizing your skin, you can apply a small amount of BB cream to get rid of the blemishes. Once done, you can go crazy with the bronzer and the highlighter.
You can still achieve the perfect summer glow even if you skip the bronzer and the highlighter. After prepping your face, you can use bright pastel colors. You can apply them to your lips and cheekbones.
Keeping things natural is another way to achieve the summer look. You should find eye makeup that will give you that no-makeup look. The natural eye makeup will give you a laid-back vibe that is perfect for the beachy glow.
To complete the beach look, you have to work on your hair. You can achieve those gorgeous beach waves that can last for hours using curling iron and hairspray.
You don't have to look for a reason to glamorize yourself. You should not put on makeup for anyone else but yourself. You should apply makeup to boost confidence and not hide who you are.
Makeup should amplify your personality. You should hold your head high as you sashay with or without makeup. When you do that, you should feel sexy. After all, you have the world at your mercy.