Working from home is part of the new normal brought by the global health crisis we're facing. A lot of companies and businesses have already successfully transitioned their employees to a work-from-home arrangement and seem to be doing okay.
Of course, this set-up is not for everyone. If you're one of the new homebuilders in your town, then obviously this does not apply to you.
But even if it doesn't apply to your current job, you might be considering changing careers. It's not too late to make the jump to remote work as there are plenty of opportunities available. In fact, now is a perfect time to get on board.
How to Transition to Remote Work If You're Used to Working in an Office
Prepare for it financially.
One of the things you need to keep in mind if you're thinking of looking for another job — regardless if it's office-based or home-based — is that you should have enough money saved to tide you over until your first paycheck in your new job.
Looking for a job is a serious matter and should not be taken lightly, especially financially. This is why it's important to build your emergency fund.
Look for work first before resigning.
As we have already pointed out, looking for a job is tough business. The competition for job openings is fierce. In most cases, unless you have a stellar record, the chances of landing a new job quickly are very slim.
For this reason, even before you submit your 30-day notice, you should already send out your application to the companies you want to work with.
Take advantage of your mobility.
Just because you're working remotely doesn't mean you stay holed up in your home. One of the great things about home-based jobs is that you can do it outside your home.
If staying inside a cubicle 8 hours a day is one of the reasons why you want to quit your job, then remote work is the best option for you. Just make sure that you get your work done even and not just chilling in a coffee shop.
Get fit and healthy.
Whether you work in the office or from the comfort of your home, you still need to look out for your health. You don't really need to hit the gym, especially now that most gyms and fitness clubs are still closed. There are plenty of home workouts that can help you achieve your fitness and health goals.
Plan your meals ahead of time.
Just as you carefully plan your to-do list for work, you also need to incorporate your meals into your schedule. This includes time for the supermarket and for food preps. If you don't plan your meals ahead, you might have a hard time managing your daily schedule.
Get rid of distractions.
Wherever you go, whether you're in the office, at a coffee shop, or at home, distractions surround you., most especially at home.
It's easy to get distracted by the chores around you, the TV, social media, books, the fridge, your kids, and a lot more especially if you don't have a supervisor or manager to constantly look over your shoulders to make sure you're getting the job done.
Create a workspace where everything you need for work is within arm's reach. Get rid of the glaring distractions that are found in your house to help you stay focused while you work remotely.
Get comfortable but not too comfortable.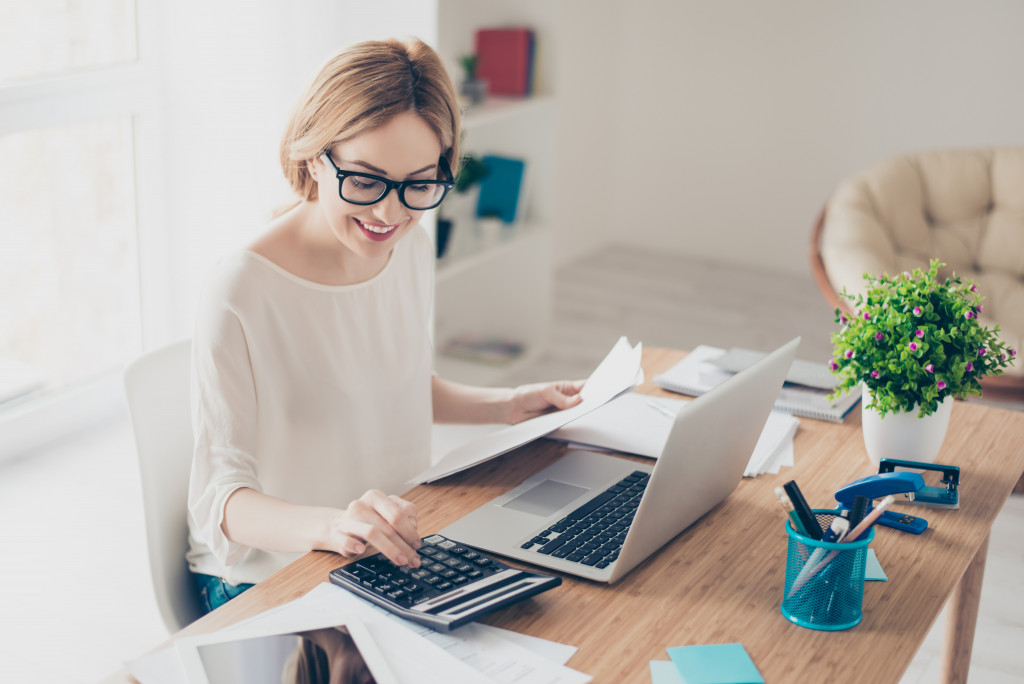 Working from home allows you the luxury to sleep in a little more, eat while you work, dress up in sweatpants and a hoodie, and be as comfortable as you can be. However, despite these perks, you need to watch out that you don't get too comfortable. Otherwise, you might just end up lying in bed the whole day and not get anything done at all.
Take a breather.
Taking a break is awesome if you're working from home You don't need to stay in a small pantry or hang out by the water station. You can read a chapter of the book you're reading, watch an episode of your favorite show, squeeze in three of four sets of an exercise, play with your kids, or just do absolutely nothing. Just find the right balance between work and keeping yourself distracted that will make you stay sharp.
Follow a routine and stick to it.
When you do get a job that lets you work remotely, you will still need to maintain discipline. In fact, it takes even greater discipline to make it work for you. One of the things you need to establish early on is a routine that you need to stick to as much as possible. While the flexibility is still there, establishing a routine will help you stay on top of things without compromising work nor your personal life.
Don't isolate yourself.
Just because you're working at home, you don't need to completely isolate yourself from the rest of the world, Spend time with family and friends. Keep in touch regularly with your boss and colleagues. You still need every bit of human connection that you can get to keep you from going insane.
Remote work, just like regular office-based work, is still a real job that comes with big responsibilities. If you've been blessed with the opportunity to work from home, don't waste it. Work harder than you've ever worked and prove to your superiors that you are an asset to the company.