Many people don't like going to the dentist, and some are even afraid, but that's partly because they're used to thinking negatively of appointments. Being someone with a child of your own, you might be thinking of how to get your child to go through their first visit without any adverse reactions.
The first step for you is to instill a positive mindset in your kid so that they'll be less fearful when the day comes. Here are a few suggestions on making that first appointment fun.
Choose the Right Dentist
Making dental visits fun for your child lies partly with your choice of dentist. Not everyone has what it takes to work well with children, so it's up to you to look for and pick one who can. No matter if you're looking for a general dentist or orthodontia here in Taylorsville, child-friendliness is about as important as quality work.
Check out recommendations from your family and friends, as well as reviews by other patients online. Also, don't be afraid to pay visits in person just to be sure.
Get Used With Role-Playing
If you can rehearse in front of a mirror before you give a speech, then you can certainly "practice" going to the dentist. Role-playing has always been a fun way to get children used to possible activities in the future, such as taking care of the home.
You can try acting as the dentist and letting your child pretend that they're the patient going through a check-up. Use simple words and actions and avoid using any negative terms to describe what's going on.
Start Them Young
It will become harder to teach children not to be afraid of the dentist when they've developed the fear and have gotten older. Also, care for your kid's teeth should start as soon as they grow some. For these reasons, many dentists advise parents to begin their children's appointments early in life.
Or at around the moment they gain their first tooth. Do your best to make an excellent first impression on your child and avoid fear-mongering. Give them the idea that going to the dentist is good for them.
A Treat Can Help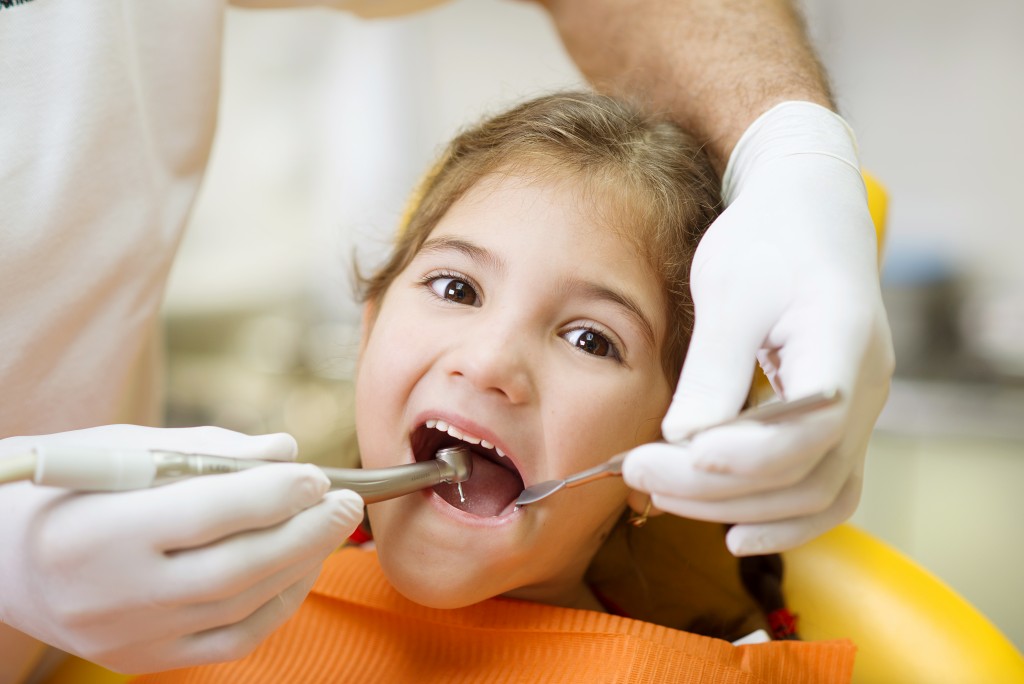 Sometimes, giving your child something to look forward to can become a good motivation for them to go through with their appointment. For example, you can go play together afterwards or visit a place that they've been wanting to for a while.
Just keep in mind that you shouldn't rely on them too much, and instead focus on teaching them how their visits to the dentist will benefit them for the long term. Don't let them become too dependent on the non-health rewards that they'll get.
These pointers can help, but only if you actually follow and support your child with a good attitude of your own. After all, your kid sees you as a role model, so if they see that you're afraid, they'll likely become so too. Encourage your child and let their experience give you support as well.
You'll find that your future visits will become much more pleasant for both of you.