According to the United Nations World Tourism Organization (UNWTO), the number of tourist arrivals in 1950 was only 25 million. Jump forward 68 years, and this number became 1.4 billion globally. It's therefore undeniable that the number of people traveling has increased exponentially and that you are not alone in your dilemmas in packing.
Everybody has undoubtedly experienced packing for an upcoming trip and figuring out how to fit all of their makeup into a tiny bag with clothes and toiletries. It can be a daunting task, especially if you're somebody who likes to keep many products on hand. But don't worry; here are three tips that can help you while traveling.
1. Invest in travel-size containers.
This is an easy way to save space and ensure you're only bringing what you need. Plus, it'll help you avoid any spills in your suitcase. For example, if you want to bring your favorite face cream, body lotion, or hair product, look for small containers less than 3.4 ounces (100 milliliters). You can find these at most pharmacies or online retailers.
You can also find travel-size containers at most beauty stores or empty some of your full-size products into smaller containers at home. If you want to bring your own shampoo and conditioner, buy some small bottles or reuse old travel-size bottles. Just make sure to thoroughly clean them out before using them again.
Either way, this is a simple way to save space while packing because you won't have to lug around your full-size products. And if you're worried about them breaking or spilling in your suitcase, consider investing in a travel-sized toiletry bag that has compartments and is leak-resistant.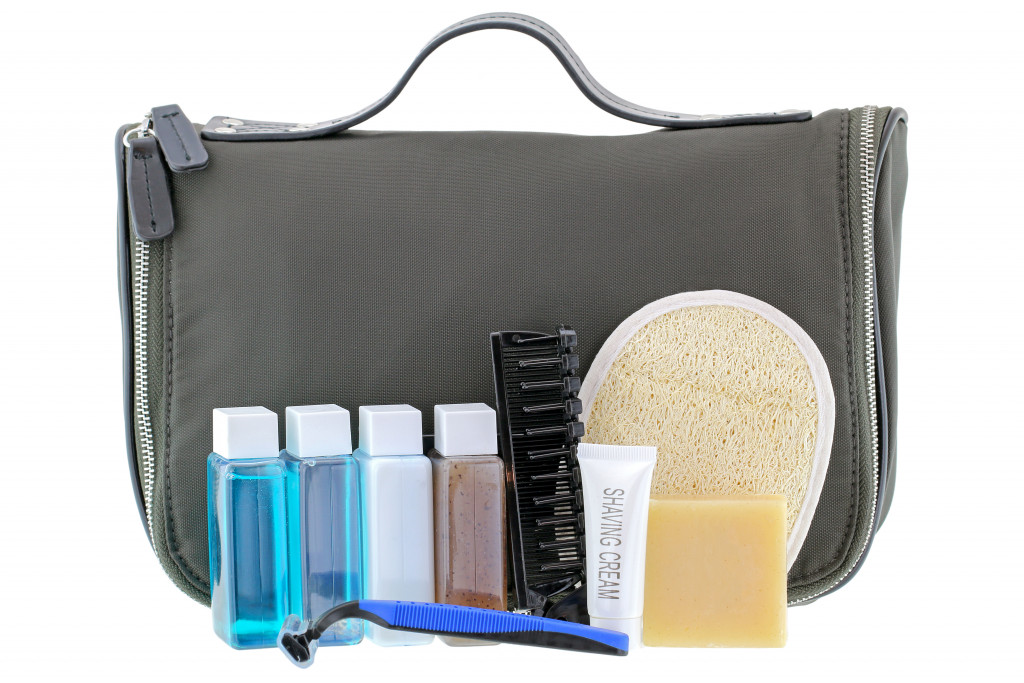 2. Choose permanent makeup.
If you want to save even more space in your makeup bag, consider doing some permanent makeup. This can be anything from eyeliner to eyebrows to lip color. Of course, this is a more permanent solution, so be sure to do your research before you take the plunge. Here are some things to keep in mind:
What kind of look do you want? This process can be used to enhance your natural features or to create an entirely new look. Do some research online and find styles that you like.
What is the reputation of the clinic or artist? It's essential to go to a reputable clinic or artist who has a lot of experience with this process. Ask around and see if anyone you know has had permanent makeup done before.
What are the risks and side effects? As with any medical procedure, there are always risks and potential side effects. Make sure you're aware of these before going ahead with the treatment.
How much does it cost? This process can vary in price depending on the clinic or artist and the type of treatment you undergo. Make sure you have a realistic idea of how much it will cost before making a decision.
How long will it last? The effects will last anywhere from one to five years, depending on the type of treatment and how well you take care of it. Be sure to ask your clinic or artist about this before going ahead with the procedure.
Of course, permanent makeup is not for everybody. But if you're somebody who wears makeup every day, it can be a great way to save time and space while traveling.
3. Go for natural colors.
If you're somebody who likes to experiment with bold makeup looks, now is not the time. When traveling, it's best to stick with more natural colors that will be easy to re-create with the limited number of products you bring. That way, even if you don't have all of your usual products on hand, you'll still be able to create a look that you're happy with.
Also, remember that you can always build up the intensity of your makeup if you need to. It's much easier to add more product later than it is to try and remove some you've already put on your face, so err on the side of caution when packing your makeup bag.
A good rule of thumb is to pack two or three neutral eye shadows, black mascara, brown or black eyeliner, nude lipstick, and a clear or tinted lip balm. With these basics, you'll be able to create a variety of looks that are appropriate for any occasion.
Packing for a trip can be stressful—but packing your makeup doesn't have to be! By following these simple tips, you'll be able to fit everything you need into one small bag without any fuss. So go ahead and enjoy your worry-free vacation, knowing that your makeup routine is taken care of!