No matter what kind of party you're planning to host, whether it's a shower, a wedding reception, an anniversary feast, or even a casual one such as your child's first birthday, this question will always come up during the planning: Should you prepare some party favors for all of your guests?
Giving away party favors is a grand gesture to show your guests how much you appreciate them for taking some time out of their busy schedules to attend your party. These pieces are also great reminders of the fun time you spent during the gathering. However, it isn't uncommon for most party favors to get left behind or go straight into the trash can. So, it can be challenging to choose the right ones that your guests would truly find valuable and never hesitate to put in their bags before they leave.
Handing out party favors is a thoughtful way to say thank you, but it's certainly not a requirement. Still, if you want to express your gratitude to your guests, consider including these in your party planning budget. To make sure your guests will truly notice and appreciate your party pieces, here are some ideas to pick out the best items they'll want to take home with them:
Give them a personal touch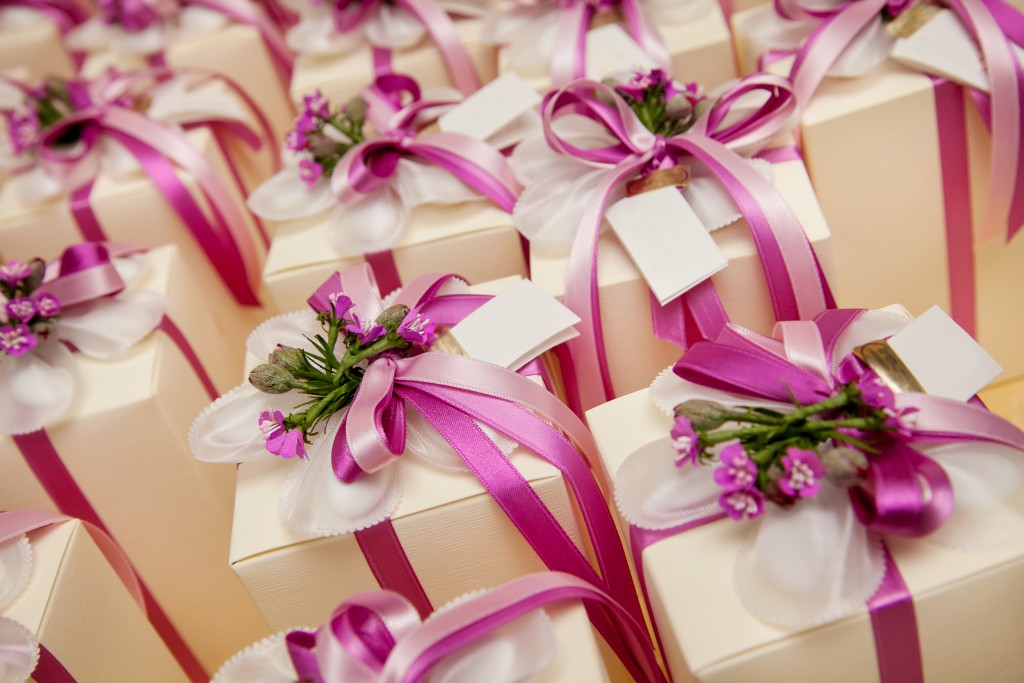 Do you have a craft or hobby that you enjoy a lot?  Why not turn that into something you can incorporate to your party favors? You can make these more memorable by adding a unique touch to them by coming up with something handmade. Your guests will appreciate these more if they know you spent them making them yourself.
It's understandable that some party guests will expect to get something before they leave the party venue or be surprised with a nice item sitting on their tables. Yes, party favors have become common, but that also meant that they've become more expensive. Going the DIY may be your best bet to save money, but do it with discretion. Keep in mind that making things by hand takes a lot of work. So, before finalizing your plans, start with a few samples first and see if you can see everything to the end.
Aim for practicality
Everyone has that classic junk drawer in their homes. Open yours up and see what you have inside. Now, here's a tip: anything that you found inside that drawer isn't something you should consider as a party favor. If you don't use any of these items yourself, that means your guests won't use them, too. They aren't practical and don't serve any daily purpose. Gifts that are of this type will find their way in your guests' trash. So, when choosing what to give them to remember your party by, make sure it's something you would personally find useful. Go to a nearby souvenir shop and look for pieces that are both functional and pleasant to the eyes.
You can never go wrong with food
Choosing food as party favors means you won't be spending money on something your guests will quickly throw away. As long as something tastes delicious, it will get eaten, whether it's homemade or store-bought. Get some cheap mason jars and fill them with a nice mix of cookies or candies. IF you want, you can also prep a candy bar at your party and hand each guest a bag which they can just freely fill in.
Finally, add some excitement to your favors by packing them in such a way that your guests won't see the contents inside. Ask them to pick one randomly. In case they don't like what they got, they can trade with the other guests for some extra fun.