With all the effects of excessive energy-consumption on the environment, people are encouraged to be more mindful of their electrical device usage and limit it as much as they could. Not only does it help the environment; it reduces utility bills to a great extent, too. Appliance companies have also innovated their products to make them consume less energy. Other essential building fixtures have also been adjusted to fit this trend.
In Sandy, Utah and many other areas, energy-efficient solutions are within your reach, such as high-quality smart thermostats and other devices. That said, let's talk about three simple but advanced energy-saving items: radiant barriers, energy-efficient windows, and smart thermostats.
Radiant Barriers
These are the highly reflective material you normally see in attics. These barriers help reduce the heat that enters your home, so you can lessen your cooling costs. Rather than absorbing heat, they reflect it instead. For this reason, radiant barriers are more efficient for properties located in warm and sunny areas.
Because roofs are always exposed to the sun, radiant barriers are placed underneath to minimize heat conduction within the roof's material, such as metal. Without radiant barriers, the heat can travel all over the attic and may also reach through the air ducts, affecting your air conditioning unit.
With the protection of a radiant barrier, homeowners in sunny and warm locations can save up to 10% of their cooling costs, as some studies reveal.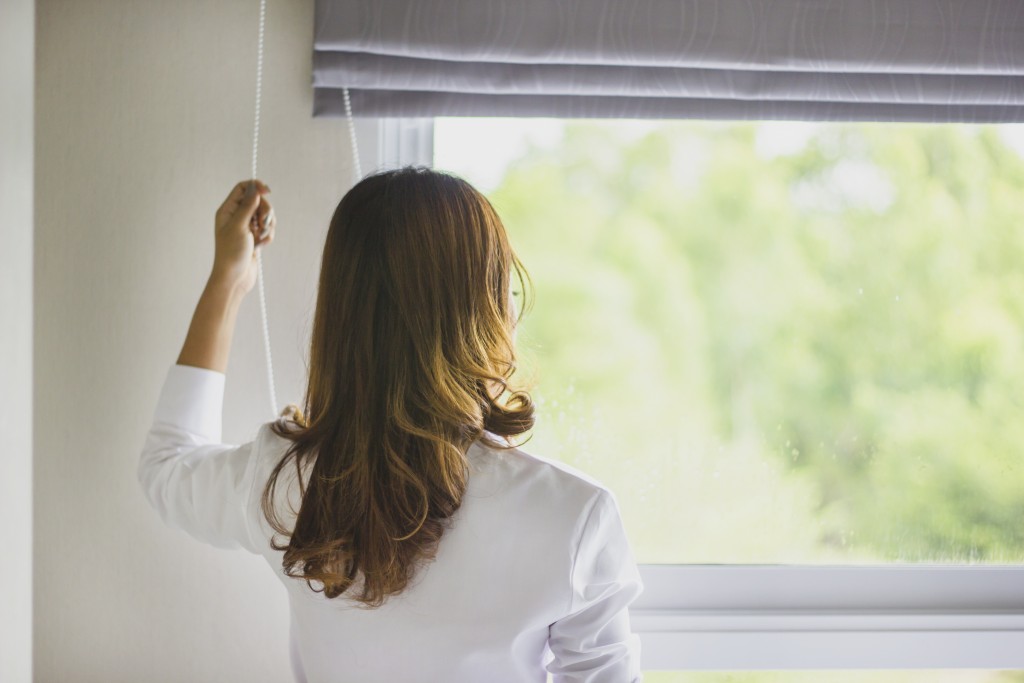 Energy-Efficient Windows
You may think that the windows are there only for safety and ventilation purposes, but they can contribute to your energy-saving solutions as well. There are three most popular types of energy-efficient windows, namely Triple-Glazed Vinyl, Gas Filled, and Triple-Glazed Wood Framed.
All three panes in Triple-Glazed Vinyls are insulated between layers to keep the interiors warm during cool weathers and the heat regulated during the summer. That means you don't have to put too much pressure in your HVAC system. They also have three-fold protection to make the windows extra durable and airtight.
Gas-filled windows have a few gas elements contained in the gaps between the panes to help prevent condensation. These gases can be xenon, argon, or krypton. It isn't very popular because of the new concept, but this technology maximizes energy efficiency as well.
Triple-Glazed Wood Framed windows adopts the same technology as vinyl, but this is a more popular choice when it comes to aesthetic appeal. Wood remains the most elegant and classic piece, so most homeowners still opt for it.
Smart Thermostats
Having this device allows you to control your HVAC's temperatures remotely, as long as you are connected to the Internet. Other than added convenience, it also helps reduce heating and cooling costs.
The three components of this device include a plug connected to the HVAC system, the thermostat control itself, and the smart thermostat app that can be downloaded into your smartphones, computers, and other mobile devices. You can also have them connected to your home automation devices, such as Google Home or Alexa. Higher-end types even have more features, like sensors.
Using a smart thermostat can save up to 20% of heating and cooling costs. It even provides an energy-usage report so you can be assured of its efficiency. It's also easy to set up; you don't need to follow complicated programming instructions to get started.
With these three simple but highly efficient devices, you can reduce your air conditioning costs significantly and you also help the environment. When you realize how effective these are, you can start using more advanced equipment, such as solar panels.