If you want to welcome the new year right, you'll want to make some changes. One nice thing that you can do is make a change to your living room. You are probably sick and tired of the current look it has, especially with a year of continually being in it. To freshen things up, here are some changes that you can make.
Rearrange Everything
One of the simplest ways you can freshen up a living room is by completely changing the layout. You might have a set of chairs and the sofa in the middle of it all. But you might consider moving them to the side so that there is more space in the center. There are different ways you can arrange the furniture to achieve different effects. You might even consider removing some furniture to open up some space in the room. A good idea for this new year would be to divide the living room into sections, so there are a workspace and a living space. This is perfect in the new normal of the post-pandemic.
Do Something About The Lighting
The lighting of your living room can also greatly affect what it looks like. Changing how much lighting your living room can make it feel a lot different. For example, natural light is a great blessing for a living room, but there can be such a thing as too much light. This is especially late in the day. Installing custom window treatments can allow you to better control the light in the room in the daytime with blinds and shades designed for the express purpose of lighting the room in a certain way. As the night, you might want to install additional lights or place some nice lamps in the room. Depending on how bright they are, the result can be a cozy room or a place for a more active gathering.
Throw Something New On The Walls
When it comes to the walls of your living room, you shouldn't leave them blank. You should fill up all that space with something. One favorite idea is to get some art and photographs. Large paintings can fill up an entire wall and make an interesting piece to talk about. Multiple pieces are also a great option since they can showcase what you find important or impressive. For example, family pictures are a great reminder to visitors about your loved ones. But don't limit yourself to portraits and landscapes. It would be best if you thought of hanging up physical artifacts. Think of fancy fabrics with elaborate designs or some souvenirs from an overseas trip.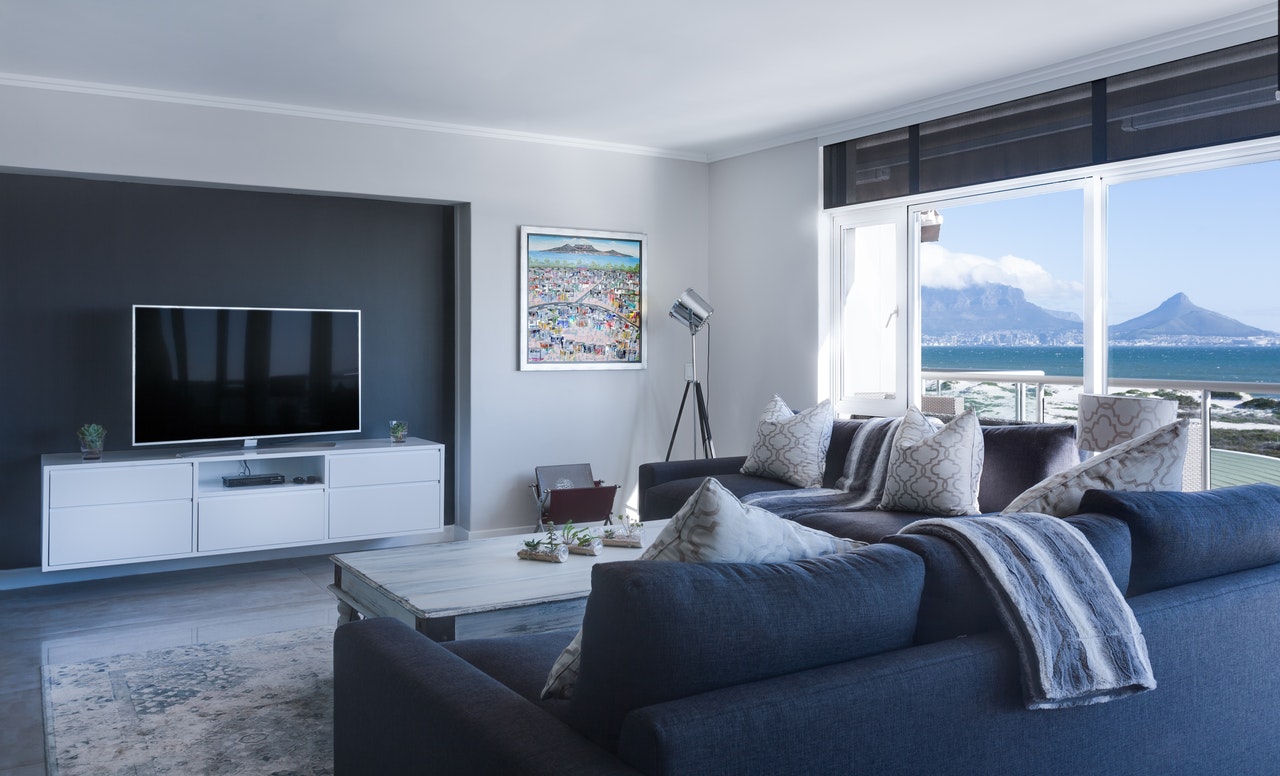 Bring In The Greenery
If you want to bring your living room to life, consider adding more greenery to it. Bring in some planters of houseplants so that you can have a touch of color in your living room. But it would be best if you were smart about selecting which plant to bring in. You might consider something low maintenance, so you don't always have to water it. For example, a cactus might sound strange, but it can actually bloom beautiful flowers, and it can live as long as you give it water occasionally. It would be best if you also considered the facing of the room. If the room doesn't get much light, then low-light plants like asparagus ferns might fit the bill better.
These changes vary in difficulty from easy to hard. Some of them can do the moment you finish reading this article. Others might need you to contact some experts or wait for a delivery. Freshening up your living room is worth it, and you should seriously consider it to mark the new year. Show it off so that everyone knows you entered a new stage in your life.