No matter what time of year, you always want to look your best. That can be a tall order, though, when the seasons are constantly changing, and there are always new trends to keep up with. But don't worry—there are a few key pieces that you can invest in that will help you look fabulous no matter the season. With these fashion tips, you'll always be in style, no matter what time of year.
Know Your Colors
When it comes to fashion, one of the most important things to know is what colors look best on you. After all, there's no point in buying clothes that you love if they don't flatter your complexion. The good news is that figuring out your color palette is easier than you might think. Start by closely examining your skin, hair, and eyes. If you have fair skin, look for light, pastel shade clothing. If you have olive or dark skin, rich jewel tones will look best on you.
Soft pinks and nudes are always flattering for blondes, while brunettes can get away with bolder hues like red and emerald green. And if you have blue eyes, take advantage of the fact that just about any color looks great with them! Once you've determined which colors are most flattering, it will be easier to put together outfits that make you feel confident and stylish.
Don't be afraid to go extra
One of the best fashion tips I've ever received is to "go extra." In other words, don't be afraid to add extra flair to your outfit. A great way to do this is by accessorizing. A statement necklace or a bold scarf can take an ordinary to an extraordinary outfit. Another way to add a touch of extra pizzazz is by choosing footwear that makes a statement.
This tip also applies to other accessories you have in your body. For instance, if you have dental retainers, go for gold-plated retainer wires instead of the boring clear ones. Or, if you wear glasses, find a pair with a fun print or colorful detailing. Adding a few extra touches here and there can make your outfit stand out—and ensure that you always look put-together, no matter what you're wearing.
Invest in Quality Pieces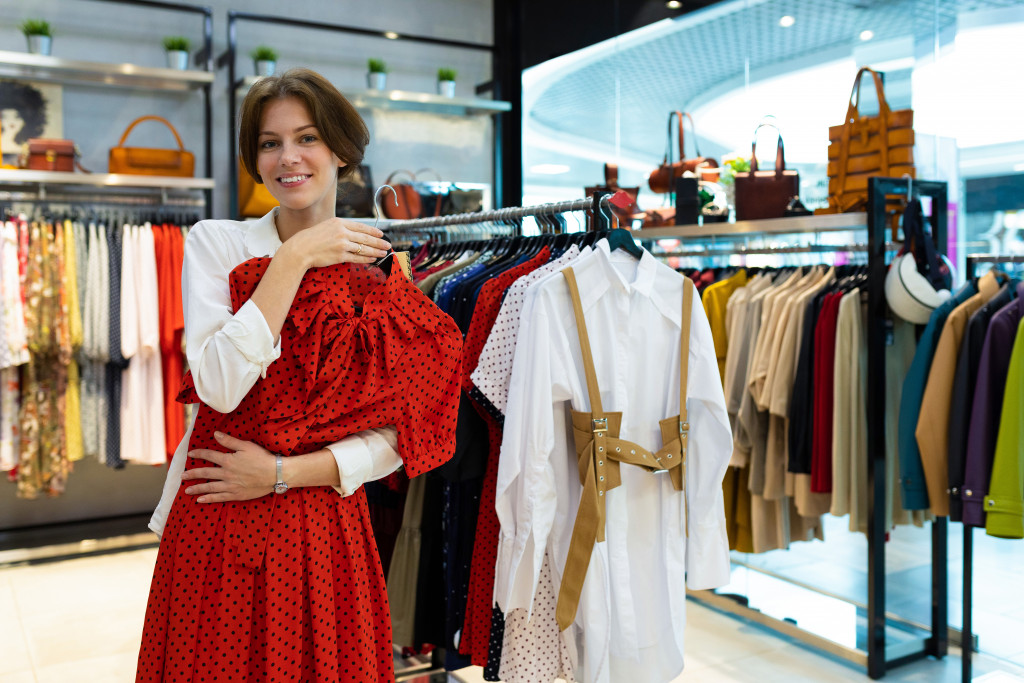 A wise fashionista once said, "Invest in quality, not quantity." And it's sage advice! It's better to have a handful of beautifully made, long-lasting pieces than a closet full of fast fashion that falls apart after a few washes. Yes, quality items tend to cost more upfront. But they save you money in the long run because you won't have to keep replacing them. Not to mention, quality pieces make you look and feel your best–which is priceless! So when you're shopping for your next wardrobe addition, take a moment to consider its construction and materials. Chances are, the better it is made, the longer it will last…and the happier you'll be wearing it.
Consider Your Body Type
There are four main body types: square, rectangular, triangular, and hourglass. If you have a square body type, your shoulders and hips are about the same width, and you have a relatively straight up-and-down silhouette. If this is you, look for clothes that add curves or create the illusion of curves. Rectangular body types are similar to square body types but tend to be a little taller and/or have a less defined waistline. Again, look for pieces that add curves or create the illusion of curves.
Triangular body types have wider hips and a narrower upper half – think pear-shaped. To balance out your proportions, look for tops emphasizing your upper half and bottoms highlighting your slim waist or shapely legs. If you have an hourglass figure, your shoulders and hips are about the same width, with a well-defined waistline in between. Congrats! You can pretty much wear whatever you want. Just make sure whatever you choose fits well and flatters your best features. A fitted top with flared pants or a full skirt would be a great option.
Be Confident
Nothing looks better than confidence, no matter what you're wearing or how you're styled. It sounds so simple, but it's true. When you confidently walk into a room, you send a message that you're comfortable in your own skin and ready to take on the world. People are drawn to confident individuals and are more likely to remember you. So next time you're getting dressed for an important meeting or event, take a few extra minutes to check yourself in the mirror and make sure you're projecting confidence. It'll make all the difference in the world.
The bottom line
There's no need to wait for a special occasion to get dressed up and look your best—with these fashion tips, you can look fantastic every day of the year! Just remember to know your colors, invest in quality pieces, consider your body type, accessorize well, and always radiate confidence. Now go put your best foot forward and strut your stuff!