The concept of sustainability is about meeting the needs of a community without compromising the natural world around us. With global warming and water crisis expected to increase in the coming decades, sustainability is quickly becoming more than a buzzword. The concept has firmly rooted itself in the minds and strategies of people worldwide. Many companies and communities are looking for ways to contribute positively to the environment.
According to the World Green Business Council, the commercial sector has the greatest potential for significantly reducing greenhouse emissions. Buildings account for the highest energy consumption in the U.S., compared to the residential and industrial sectors.
For many warehouse operations managers, it takes more than investing in automated shelving systems or applying epoxy floor sealers in Utah warehouses to attract business nowadays. A green building that helps meet the country's emission reduction targets is essential. Here are sustainable warehouse features to not only increase supply chain value but also reduce greenhouse gases:
Location
The warehouse location is critical in a company's effort for sustainability. Around 29% of the total energy consumption in many distribution centers is used in the transportation that services the building. With this in mind, warehouses should be located near customers and suppliers to minimize transportation in and out of the building. They should be also closer to freeways, highways, airports, among others. Moving these facilities closer to urban zones and developing more efficient routes can help reduce local transportation energy consumption as well as their subsequent environmental emissions.
Warehouse Design
Careful planning of the warehouse layout is essential for companies to maximize workflow efficiencies. It also helps to ensure that the center can integrate new functions easily in the future. The use of well-thought-out demarcation zones can help remove wasteful and unnecessary steps in the movement of goods, vehicles, and workers around the facility. On the other hand, the inefficient use of warehouse space can lead to unnecessary labor costs and excess utility costs.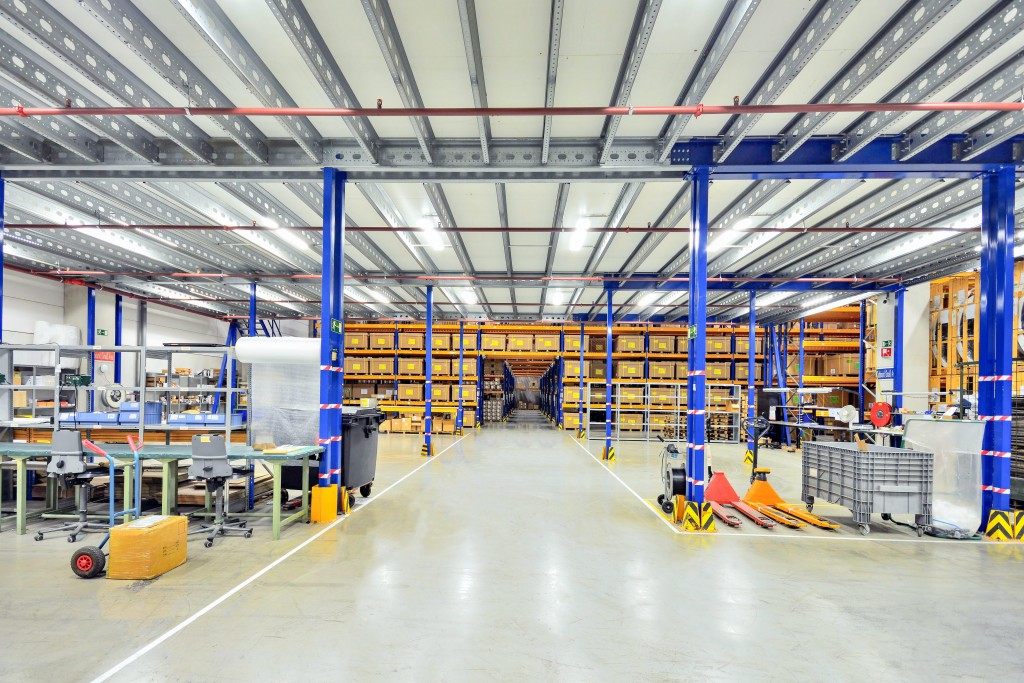 Energy Efficiency
According to the U.S. Green Building Council, buildings account for nearly 40% of the energy-related carbon emissions in the country. Warehouses play a huge part in this. The good news is that there are many solutions that can significantly reduce energy consumption. One is the transition to automated devices or equipment. These technologies can function in both non-heated and dark environments. They are a huge transition from traditional equipment that requires high energy consumption levels. Another energy-efficient solution is the integration of green warehousing practices. Switching from LED lighting to skylights for natural lighting or moving from electrically un ventilation to natural ventilation is a green practice that can easily translate to 20% energy reduction in a year.
Process Automation
Automating both warehouse solutions and management processes is the last approach to creating sustainable value. By automating labor-intensive processes, companies not only improve inventory accuracy but also achieve financial management sustainability benefits. Process automation can also positively influence customer satisfaction. For instance, you can switch from paper to digital barcoding to track inventory. You will inevitably see a reduction in paper consumption. In addition, you are lending a hand to environmental sustainability.
As the warehousing industry continues to involve, the four elements highlighted above can help improve their impact on the environment. It can also help improve a company in every area, from staff retention, customer satisfaction, to lower energy bills.