A first date is all about setting the scene. You want to be sure to choose a location that will give you the best opportunity to get to know your date and for them to get to know you. Here are six of the best locations for a first date.
A Local Park
A local park is a wonderful first-date location for several reasons. For one, it's a great way to get to know your date in a relaxed setting. You can take a walk and talk or sit on a bench and people-watch. Local parks are also usually reasonably cheap or even free, which is essential when you're first getting to know someone and are trying to save money.
Plus, there's usually something for everyone at a park – whether it's playgrounds for kids, hiking trails for nature lovers, or open spaces for picnics or games. So if you're looking for a low-key first date location that won't break the bank, consider taking your date to a local park.
A Museum
A museum can be a perfect choice if you're looking for a date option that's a little more low-key and relaxed. Museums are ideal first-date locations because they offer an opportunity to learn about each other's interests. For example, suppose your date is interested in art. In that case, you can stroll through the galleries together and chat about the different pieces on display. If you're both history buffs, you can explore the museum's exhibits and share stories about your favorite historical figures. Best of all, a visit to the museum doesn't have to break the bank – many museums offer free or discounted admission on certain days of the week.
A Wine Bar
There's nothing quite like a glass of wine to set the mood on a first date. But with so many different types of wines out there, it can be hard to know where to start. That's why a classy wine bar is the perfect first-date location. You can sample various wines, chat with the knowledgeable staff, and get to know your date in a classy setting. Plus, with a wide selection of food options, you can find something to pair with your wine that will suit your taste. Whether you're a red or white wine fan, you're sure to find something you'll love at a wine bar. So next time you plan a first date, don't forget to consider this classy option.
A Coffee Shop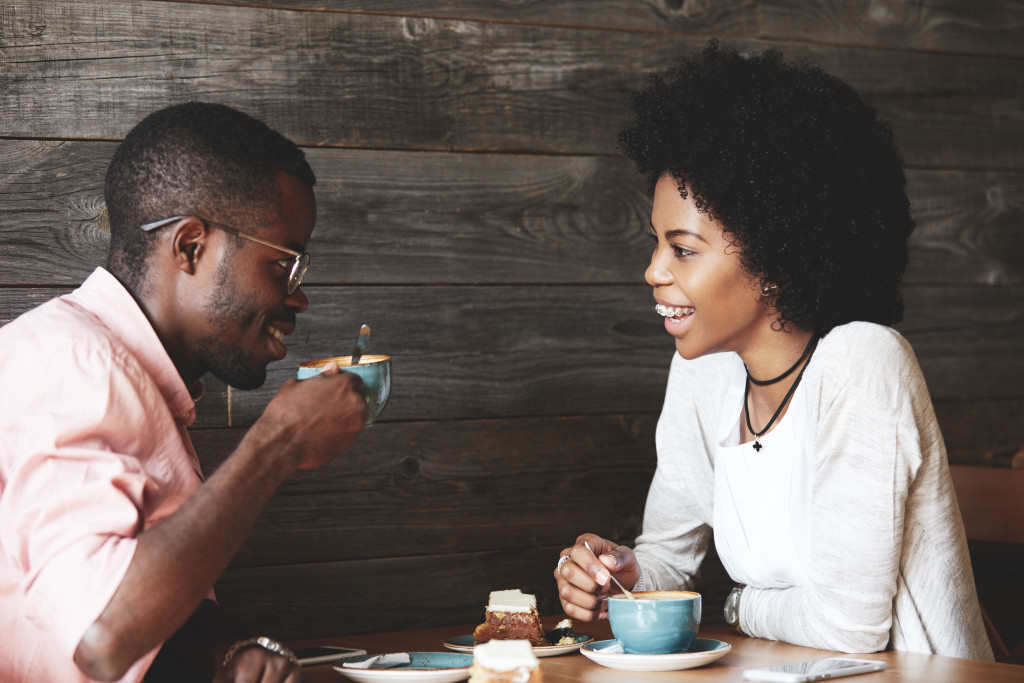 A coffee shop is an excellent place for a first date for a few reasons. First, it's a more relaxed setting than a restaurant, so you'll have an easier time getting to know each other. Second, there's less pressure to spend a lot of money – you can get coffee or tea and maybe a snack. And third, coffee shops usually have free Wi-Fi, so you can catch up on your favorite show or play games together if the conversation lags. So next time you're planning a first date, consider meeting at your local coffee shop – it might just be the perfect place to get to know each other better.
An Art Gallery
Art galleries make for great first-date locations. They're usually quiet, giving you ample opportunity to chat with your date, and they provide a built-in talking point in the artwork on display. You can learn a lot about someone by how they react to and interpret art, so it's a great way to get to know someone better. Plus, most galleries offer free admission, so you don't have to worry about spending much money on your date. So next time you're looking for a unique and thoughtful first date location, consider taking your date to an art gallery.
Bowling
Many people see going bowling on a first date as a little bit lame. Why would you want to do something you could do with just about anyone? That's not the point of a first date. A first date is supposed to be unique. But bowling can actually be a great way to get to know someone.
For one thing, it's a low-key activity, so you're not feeling all the pressure of doing something super fancy. And that can be a good thing. You can focus on getting to know each other without all the distractions. Plus, it's a fun activity! And who doesn't love to bowl a strike every now and then? So, next time you're considering where to go on your first date, don't write off bowling. It might just be the perfect place to get to know your new crush.
The bottom line
No matter what your interests are, there's sure to be a perfect first date location for you (and your special someone). So get out there and explore all that life has to offer together! Who knows? Maybe your next first date will be your last first date!