Winter is here. The holidays are almost here. You're looking forward to how successfully you've planned out your family's gatherings and festivities come Christmas time and New Year's Day. While everything's all set, you're got your sights on the next celebrations for the coming year, particularly in February.
The love month is filled with festivals in the U.S. While the country and the rest of the world celebrate Valentine's Day for the whole of February, the U.S. celebrates festivities surrounding food, wine, and the anticipation of spring. From the Groundhog Day, President's Day weekend, to Mardi Gras, and the
numerous food and wine festivals across the country, you'll never go out of excuses to take a quick getaway.
But if you just want a change of scenery, dive into winter sports, or just wait for winter to be over, there are many places to visit in the U.S. For a ski vacation, you can go to Lake Tahoe. If you want to be in moderate weather while enjoying outdoor activities, you can head on to Phoenix or Tucson. Planning a February vacation will be as fulfilling as the ones you organized for the winter holidays.
Because of all the activities, festivals, and scenery, February is also full of great airfares and hotel rates. It'll be the best time to take some time off after the winter holidays and away from the crowds of summer vacation. Let this article help you find the best destination to go to for February.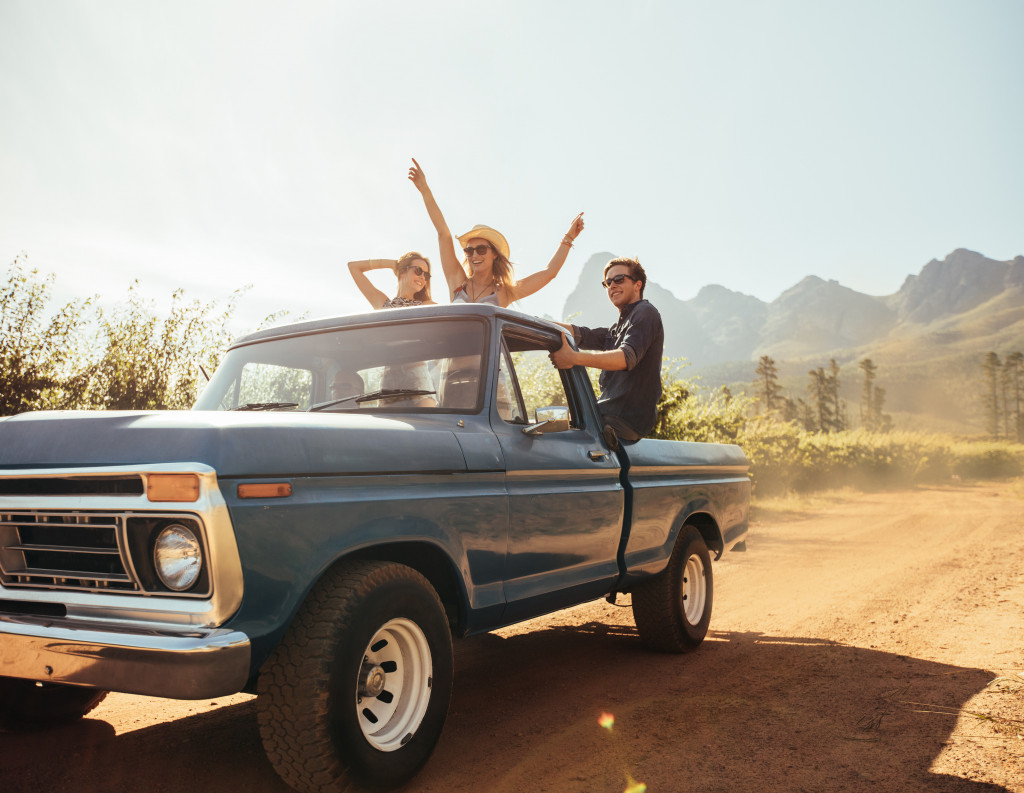 Highlands, North Carolina
If your mind and body still haven't recovered from the winter holiday chaos, now is the perfect time to go on a retreat. The town of Highlands in Macon County in North Carolina will not disappoint you if you head on there.
The mountain town is situated in the Nantahala National Forest, on a plateau, south of the Appalachian Mountain ranges. The town's remote location enables it to offer tranquil and enchanting B&Bs, spas, inns, and hotels that you can choose from.
The Highlands, in fact, is the go-to getaway destination for most people living in the Southeast. After all, the Nantahala National Forest sits at the boundary of three Southeastern states — Georgia, South Carolina, and North Carolina.
Santa Barbara, California
Planning to take your family? The city of Santa Barbara will welcome you. According to Travel and Leisure magazine, the central California coast destination will open new features in some of its top attractions in 2022.
The Santa Barbara Sailing Center will begin its Pacific gray whale-watching activities in February. The new Australian Walkabout in the city's zoo will also open. At the Santa Barbara's Museum of Arts, Vincent Van Gogh's works will be exhibited.
While the weather is nice in the city all year round, make sure to bring a light jacket. Evenings are still chilly in Santa Barbara during winter.
Darby, Montana
If you're a winter sports enthusiast but still want to get some rest time amidst the revelry, you can go to Darby. Darby is an old town in Ravalli County, southwest of Montana. Various farms, ranches, and resort properties in the area offer winter sports and activities for families. If you want to feel the rush of cold wind, you can go on skiing, snowmobiling, or dog sledding. If you want a quiet winter afternoon ride, horseback riding is the perfect activity for you.
The town's inns and restaurants offer excellent food. And because it's February, vineyards are open across the town. You and your significant other can enjoy wine tastings and vineyard visits provided by the town's best winemakers.
South Padre, Texas
Before the spring breakers let loose on the beaches of Texas, visit the town of South Padre. It's a beach resort town that is home to South Padre Island, a popular destination for students on spring break.
South Padre Island offers a great beach getaway in the middle of February. In fact, it made it to U.S. News Travel's Top 15 Best Places to Visit in February at number 11, which is the only beach town in the U.S. that made it to the list.
While the waters are still too cold for swimming, you and your family can still enjoy strolling at the beach, go on horseback riding, watch dolphins swim, or enjoy seafood at the town's top beachfront restaurants.
Look Forward to a New Year of Getaways
Start planning your February vacation today. Before you go, make sure to prep and secure your house. It's still winter, so cold can get in, pipes can freeze, and gutters can get clogged. Hire window installers to fix your drafty windows. Have your plumber inspect your HVAC system to see if it's working properly. Check if locks on your doors need repairs. You'll have peace of mind knowing your house is in good condition and will not be broken in while you're gone.
When everything is set, you'll be ready to enjoy your quick getaway to any of these wonderful places across the country.