Your big day is coming up! You're all excited to exchange vows and spend the rest of your lives together. And to commemorate the special occasion, you think of buying him a special gift. But you're already stressed regarding your wedding planning. What should the menu look like? Which band to play? How many guests should I invite? Should I opt for a traditional wedding or choose a theme?
These are some thoughts that are constantly cluttering your mind. And add to them the dilemma of buying the perfect gift for the love of your life. But you find yourself running into an imaginative rut. You can't figure out what exactly you need to buy to gift your man. Don't worry. We've got your back.
We have curated a list of six of the most-likely gifts that can surprise and make your husband elated and make the occasion a bit more special.
Photo collage
Take a trip down memory lane by revisiting all your favorite moments with a photo collage: the first date, the first selfie, that first kiss, the embarrassing pic of his that you clicked secretly… A photo collage is a timeless gift that will remind both of you of where you started and how amazing your journey has been as a couple.
You have multiple options to create a photo collage, such as a print art, a wall hanging, or the classic photo frame. If you're choosing to gift a photo frame, you can even opt for a digital one. The biggest advantage of having a digital photo frame is that you can keep customizing the photos and add new ones, making it a companion in your married life.
Leather goods
Leather items can instantly make a man happy. You can add to his happiness by gifting him customized leather goods that will make them extra special. You have multiple options to choose from, such as leather bags, which can be used to carry his office supplies and stationery. Or you can gift him a luxurious laptop leather bag that will add to his personality. Other leather items that you can consider gifting him include a leather cardholder, wallet, phone case, and passport holder.
If you're gifting him everything as a set, it will be preferable if everything matches and has customized engravings such as his name or your wedding date to add to their sentimental value.
Jewelry
One usually doesn't associate jewelry with men. But you'll be surprised to know that men like jewelry, too. And what better gift to give your future husband than a customized wedding band. You can engrave details such as the first date you met, his name, or your voice waveform of "I love you." Believe us; your man will be the happiest person on the planet after receiving such a gift. You can even consider giving him other kinds of customized jewelry such as bracelets, rings, and neck chains that will stay with him forever and remind him of the special day.
Companies such as Kravit Jewelers provide classical as well as new-age jewelry for men. You can visit their stores and even have private consultations with their store executives to select the perfect gift for your man.
Wristwatch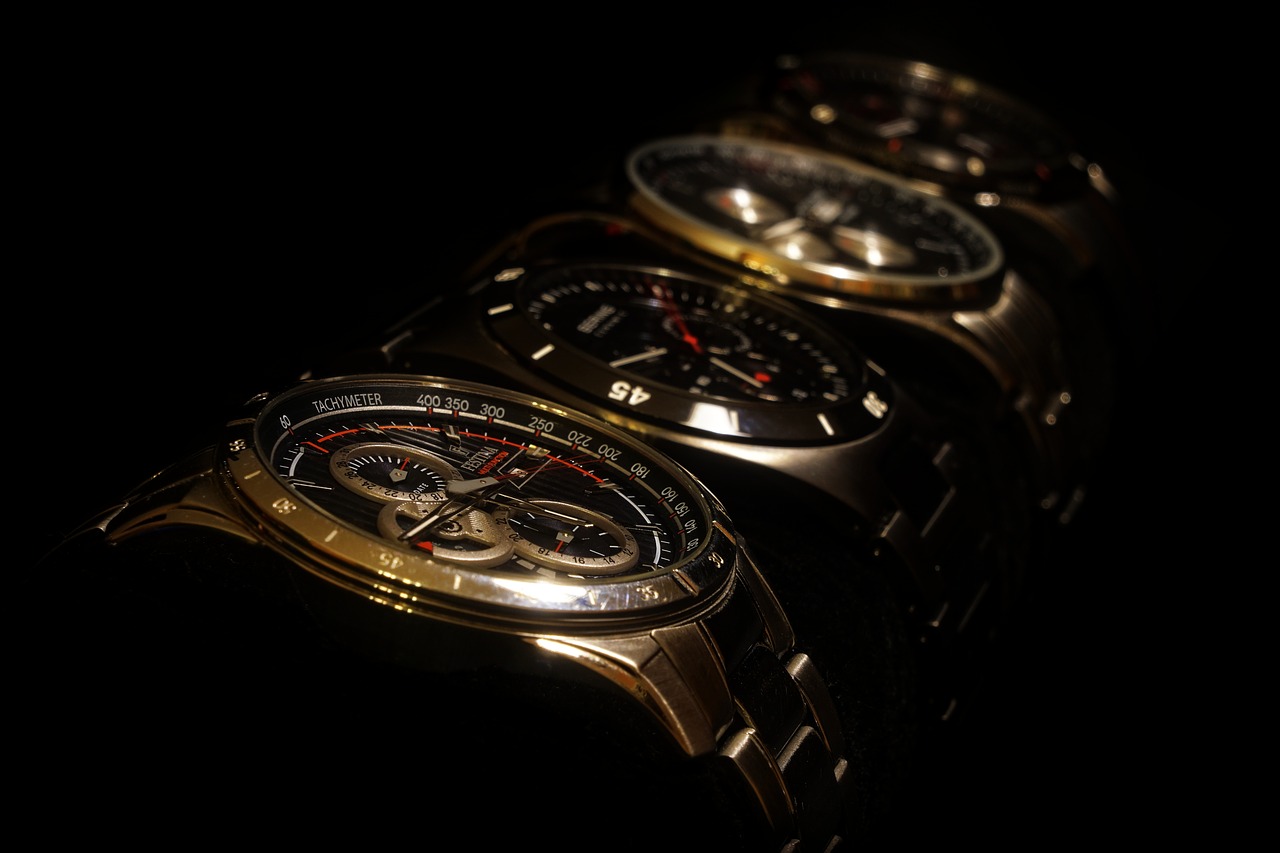 It is no secret that men love watches. And a luxurious watch can be the perfect gift to make the day even more memorable. When it comes to brands, you can choose from Hamilton, Bulova, Shinola, or Rolex, to name a few. You can choose to gift him a traditional make available upfront at stores, or you can even gift him a customized watch with his custom straps, engravings, and design that perfectly matches his personality.
Depending upon the budget, brand, and customization, the watches can cost anything from a few hundred dollars to thousands of dollars.
Luxury spirit
Popping a champagne bottle at a wedding is cliche. But you can turn this cliched act into a memorable one by gifting your man a vintage, costly, luxurious spirit and get your celebrations started. You can choose from some of the best champagne brands such as Pommery, Lanson, Perrier-Jouet, and Piper-Heidsieck.
If your man has a liking for other spirits such as wines or scotch, you can gift him an equivalent luxurious and reputed brand of the same, which the two of you can enjoy later together.
Cologne
Everyone, men or women, loves to smell good, especially if it's their wedding. You can consider gifting him his favorite cologne that he must have been eyeing for a while now. Or you can choose one of your choice that would add to the romantic aura of the wedding, making you draw even closer to him.
Choosing a wedding gift for your man can become frustrating while your busy planning other wedding things. We hope that this blog will help you decide on what's the right gift for your life partner.