Putting on makeup has become an everyday essential for many people and for different reasons – a confidence boost, a step to complete a dress up for a fun night out, or just an expression of creativity. Different countries have different makeup styles that reflect not only trends but also their cultures.
Many beauty gurus on YouTube have explored these differences, specifically between Western and Asian makeup styles. These types of videos have become one of the most popular comparisons made between different makeup styles focused on culture.
To understand not only how to create both looks but also what exactly makes these distinct from one another, here's a simple guide. So, grab all your eco makeup kits and brushes, as well as other tools and dig deeper into the world of beauty:
Foundation
When it comes to foundation, Asian women to go for brighter, lighter shades to complement their naturally dark hair colors while highlighting their faces as well. Among the most popular beauty products introduced by the Asians, specifically, Koreans, are BB creams (blemish balm or beauty balm) and CC creams (color correcting or color control).
These products also made their way to the Western markets and became very popular as well, opening the doors for many other Asian beauty products. For American women, a warm or cool foundation cream is more preferred to match their different tones and hair colors.
For warm colors, the options are peach, olive, brown, or pumpkin. But, for those who match better with cool colors, foundations with blue, pink, or gray undertones are common. To get a better match, some women mix both lighter and darker shades.
Eyebrows
Perhaps the most dramatic difference between the two makeup styles is how women do their brows. Even if boy brows – letting your thick dark eyebrows shine but still groomed into perfect arches – are becoming very trendy in the West, there's still a difference when it comes to how the look is executed.
Western brows tend to be straighter and thicker but still arched, whereas Asian brows are entirely straight and noticeably thinner.
Eyes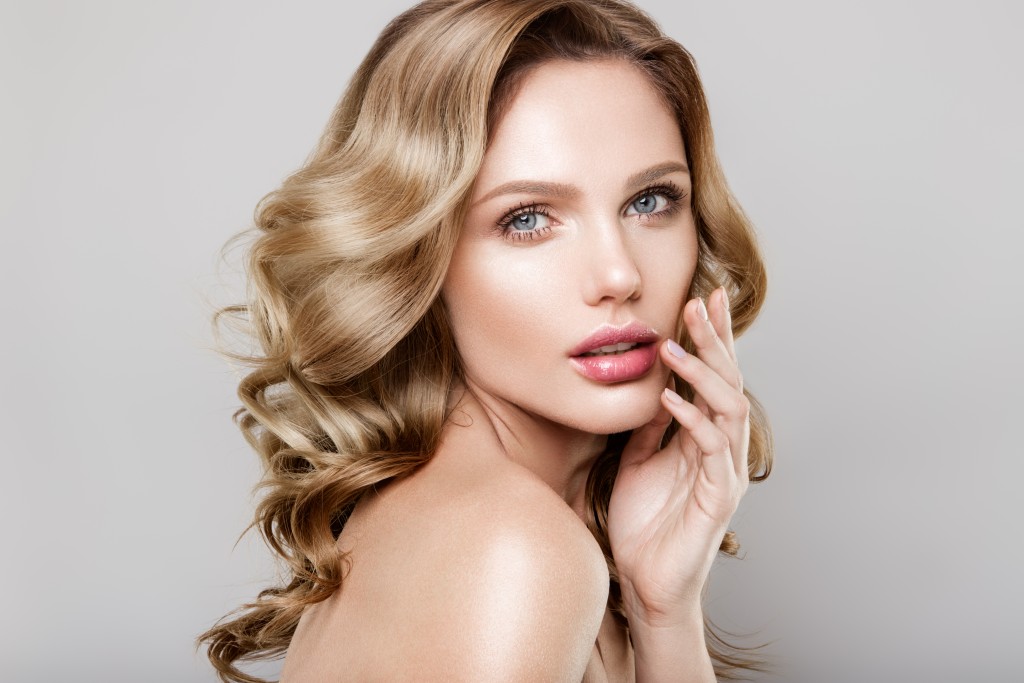 American makeup style is all about redefining the natural creases and contour of the eyes by putting some highlighter on the brow bone and applying a darker eyeshadow shade to the outer corner of the eyelid as well as the crease.
There's no limit when it comes to exploring eyeshadow colors, and everyone can be as creative as they want when creating looks. It's always the bolder, the better. To finish a look, bold lashes and some waterproof mascara are the final steps.
This doesn't mean that Asian women can't be creative when it comes to their eye makeup looks. But, instead of putting six to seven eyeshadow colors on their lids, they prefer to use a single bright color to complement their large lid space.
The goal is to create a natural glow for that innocent look. Also, Asian women are big on eyeliners, and this is how they express the different vibes they want to go for.
Finally, curl those lashes to open up the eyes even more with some fun mascara.