PT lumber is probably on your top three list of decking material. You can purchase it anywhere, and it's easy to install with a few screws or nails. It's durable enough when chemically treated, and you can even use the same material for railing.
Yet, you probably heard somewhere that PT lumber could crack and warp and you have to choose smart waterproof decking choices or options for it. That's not fake news, and you'd need to pay extra attention to a PT lumber deck to keep it looking like new.
It doesn't sound very agreeable, does it? We offer you an alternative. How about using cedar instead?
A lovely finish
In itself, the natural grain of the wood gives cedar a strong and attractive look. Its versatility climbs up a notch because the wood takes well to staining and related treatments. You can even bleach it if you wish, and experiment with colors and tones.
The texture varies, and if you have the time look for wood that's cut in atypical patterns and dimensions.
A veteran choice in decking circles
Cedar is mostly impervious to insects, rot, and moisture. They say it's because of the sap that runs through the living tree. These are the main reasons why cedar wood has decades of support as a decking option.
Builders recommend cedar because unlike PT lumber, it does not split or warp as readily. In the right climate, a cedar deck could maintain its natural and hardy appearance for two decades or more without much additional expense.
Flat and true, but …
A deck made with natural wood has its innate attractions. Cedar is a builder's choice because it stays flat and true no matter what the environment brings. However, if used on ground-level decks, the wood could deteriorate more easily.
For this reason, certain applications of cedar decking require the planks to be treated and sealed. If under ideal conditions the wood would be able to stand against natural and environmental factors. But in a three-dimensional world, you must consider confounding factors that weaken the wood from its core.
Tender loving care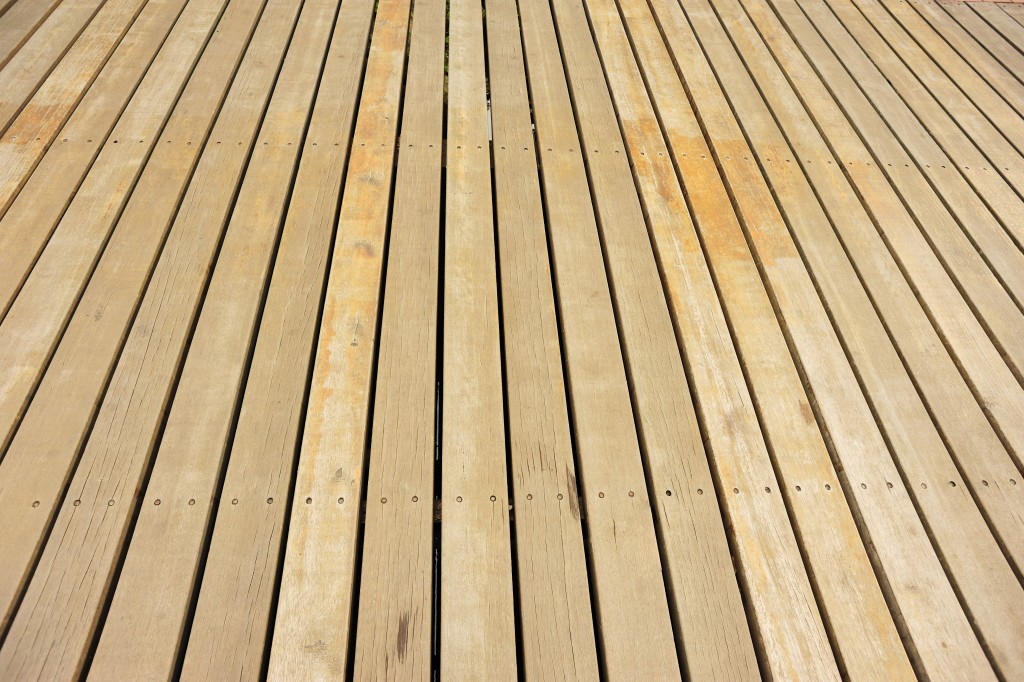 Cedar may be reliable, but you must remember that it is a type of softwood and still vulnerable to sharp claws and pointed objects. Unlike hardwoods, softwoods bring with them a certain vulnerability. Sealing and staining options abound. If you don't want to seal it, you still have to stain it.
Well, the kind of protection required would depend on local conditions. Let professionals advise you on products that work well with the wood. If the deck is well shaded be warned that it could dry out. What must you do to protect the wood? That's another matter to consult with a professional deck builder.
Synthetic products are taking traction, but you still have the option to choose natural wood products for an outdoor deck. If you can find cedar grown from sustainable forests, then you are doing the environment a favor by choosing natural wood.
Cedar may have a higher price tag than PT lumber, but it's (arguably) a better choice given the disadvantage attached to material that can and may crack and split when force is applied to it.